May 10, 2019
IT in Logistics: Our CEO Shares His Insights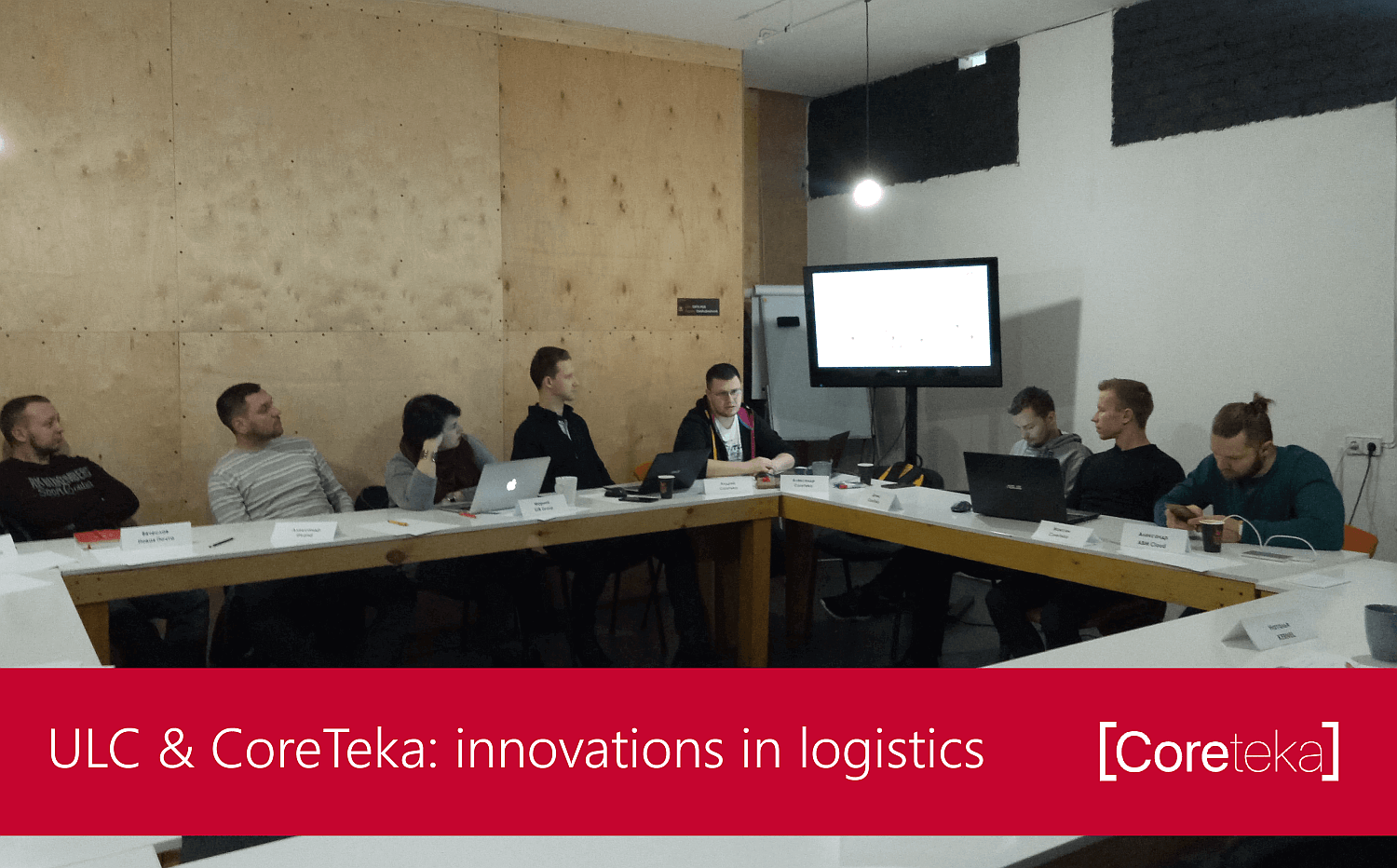 CoreTeka's CEO, Alex Isachenko, recently made a visit to the Ukrainian Logistics Community where he delivered a compelling presentation on the upcoming technologies and trends that are poised to revolutionize the logistics and transportation sectors in the coming years. The insightful discourse shed light on a wide array of cutting-edge technologies that are set to reshape the industry landscape.
What technologies did CoreTeka's CEO highlight?
Among the groundbreaking concepts unveiled were blockchain, big data analytics, 3D printing, intelligent chatbots, the Internet of Things (IoT), the sharing economy, autonomous vehicles, drones, computer vision, augmented reality (AR), virtual reality (VR), machine learning, and several others. By demonstrating how industry giants such as Walmart, Amazon, and DHL are seamlessly integrating these innovations into their day-to-day operations through strategic partnerships with technology leaders, Alex reinforced the tangible benefits derived from such advancements.
How did the Ukrainian Logistics Community's meeting go?
The practical cases highlighted in the presentation showcased how the adoption of these technologies has yielded substantial reductions in both costs and time associated with various supply chain processes. These real-world success stories underscored the immense potential for optimizing logistics operations on a global scale.
The presentation culminated in a spirited discussion that delved into the future trajectory of the logistics industry, particularly in terms of the widespread adoption of these transformative technologies. Attendees engaged in thought-provoking conversations, exchanging insights and ideas on how to navigate the evolving landscape and leverage technological advancements to gain a competitive edge.
Why CoreTeka talks about logistics
Undoubtedly, logistics stands as one of CoreTeka's core areas of expertise, and the company remains committed to remaining at the forefront of industry developments. By keeping their proverbial "ears to the ground" when it comes to emerging technologies and their practical applications within business processes, CoreTeka is poised to remain a driving force in shaping the future of logistics.
For those with a shared interest in the logistics domain and a desire to stay informed about the latest industry trends, CoreTeka encourages active engagement with their updates and news. By staying connected, stakeholders can look forward to a wealth of valuable insights that will undoubtedly shape the way logistics and transportation are approached in the years to come. So, stay tuned for an exciting journey ahead!