September 29, 2021
Outsourcing Risks: How to Resolve Them?

What is outsourcing? What are the significant outsourcing risks, and how to manage them wisely? These and plenty of other questions may arise if you intend to make outsourcing an essential part of your business strategy. Nowadays, outsourcing means not just a trend but a comprehensive and feature-rich way for small and large companies to do business.
Moreover, outsourcing done right allows enterprises to manage costs wisely, develop a more productive business environment, achieve enhanced capability, focus on primary business processes, and more. Even though outsourcing practices have already gained worldwide recognition, some challenges of outsourcing still need to be considered. In this guide, we will list all possible problems with outsourcing and showcase the most effective ways of their mitigation.
What is outsourcing?
Outsourcing is a widespread business practice of delegating essential company tasks, operations, and services to a third party. In essence, outsourcing means hiring an outside company to complete the in-house job functions or work on particular projects.
There are three primary outsourcing types with specific benefits and outsourcing risks — onshoring (delegating specific duties to providers located in different cities of the same country), nearshoring (working with third parties located in neighboring regions or countries), and offshoring (hiring overseas specialists for executing particular tasks or services).
The modern business environment allows outsourcing to cover a variety of tasks and duties. For example, enterprises can hire third-party service providers for their software development, customer service, technical support, bookkeeping, programming, and HR needs.
Another cooperation model for software development is outstaffing. Explore IT-staffing industry solutions to achieve your business goals in our article.
What are the benefits of outsourcing?
Although there are some outsourcing risks that we will discuss later in this article, several benefits of outsourcing practices are noteworthy. First and foremost, outsourcing allows you to cut labor costs as you can find the most suitable third-party provider with no need to increase the existing budget.
Moreover, when relocating some company duties or services to outsource, you can access a large talent pool from different time zones. Thus, you can choose from a range of candidates that perfectly meet specific project requirements and satisfy your customer demand. Additionally, the enhanced productivity and efficiency, infrastructure and tech savings, and outsourced staff flexibility and speed are also core advantages of outsourcing.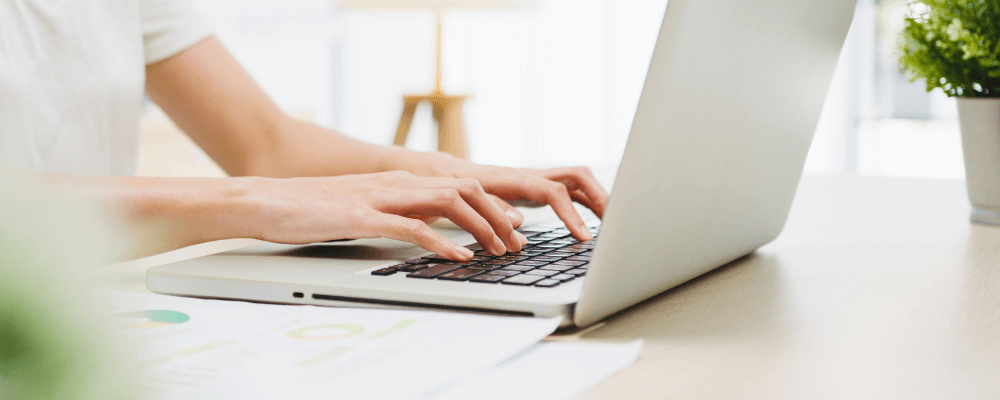 What are the primary outsourcing risks, and how to resolve them?
Despite the range of outsourcing advantages, numerous companies from different business niches don't put outsourcing practices into effect so far. Varied outsourcing challenges and a lack of expertise in outsourcing risk management are significant reasons to postpone outsourcing implementation. Therefore, essential outsourcing risks and mitigation come as a debating point in the modern market of services.
1. Communication challenges of outsourcing
Miscommunication and poor team management are the chief risks of outsourcing that can lead to project disputes, team productivity problems, and other severe consequences interfering with regular workflow and causing financial losses.
Outsourcing risks devoted to communication arise because of the diverse perceptions, backgrounds, experiences, and educations of people you hire. Here the time zone, language barrier, and possible cultural differences also matter a lot. As long as communication is the recipe for success, timely mitigation of outsourcing problems related to miscommunication is critical.
To resolve this issue, pay attention to sage project management tools like Trello or JIRA, acquire primary working hours, and choose one main language for communication. Furthermore, to mitigate communication concerns, insist on video calls and team messaging and gather information about the traditions and holidays of the third party you want to select for cooperation.
2. Inaccurate budget estimates
Even though profitability is one of the key advantages of outsourcing, staying on a budget and gaining profit can be quite challenging if you neglect thorough financial planning. Therefore, additional costs and various hidden and unforeseen expenses belong to substantial outsourcing problems. You can face software updates, extra hardware and integrations, inexact timelines, overtimes, and other unexpected things that can cause significant miscalculations and budget overspending.
To mitigate outsourcing risks pertained to financial estimates, specify project requirements to determine the complete scope of work and mind out the pricing models of the preferred third-party vendor to pick optimal rates. Additionally, think about signing a contract as a correct service agreement can save you from a diversity of contradictory commitments.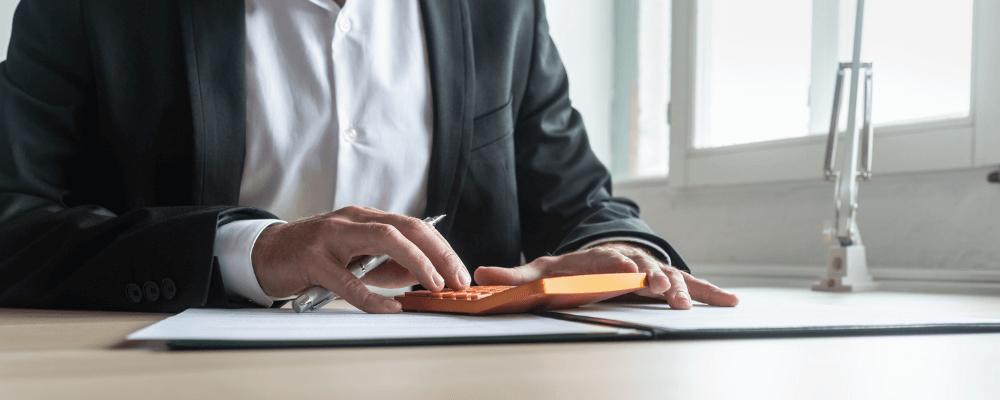 3. Problems with decision-making and project monitoring
Among all the potential risks of outsourcing, lack of authority and poor decision-making are crucial as these outsourcing challenges can drive quality concerns. For sure, nobody can value your business as much as you do. Therefore, it may be troublesome to delegate project management and decision-making to a contractor, primarily if it refers to offshore outsourcing.
Nevertheless, the amount of tasks and duties grows together with the scale of your business. So keeping track of everything at once is impossible and certainly ineffective. That is why building trust and defining the responsibilities to pass on are your fundamentals to overcome these outsourcing risks.
Accordingly, consider preparing a well-thought-out supervision plan, setting a strict schedule for online meetups and reporting, and providing personalized KPIs. All these measures will help you to be aware of outsourced services or projects at every stage.
4. Privacy and data security issues
Several concerns about security and privacy bring forth new outsourcing challenges related to the protection of intellectual property. Your company's business plans and development strategies, trade secrets, customer base, policies, and other critical assets get exposed when working with a third party. Consequently, you give reason to steal or damage such significant achievements of your company.
However, such outsourcing risks can be quickly alleviated utilizing a well-planned service level agreement and non-disclosure agreement with your third-party vendor. Moreover, when investigating a partner for outsourcing, do your best to collect data about previous experience of that company regarding handling sensitive information.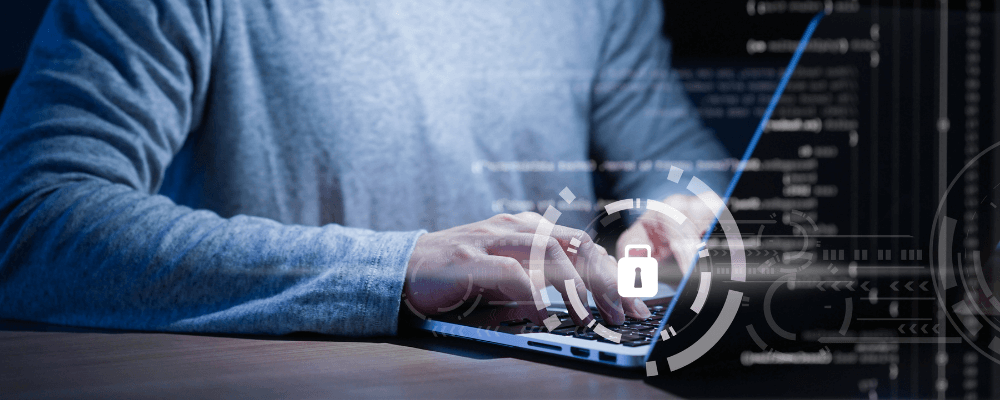 5. Finding a reliable vendor
There are many outsourcing companies in the current market, and such an abundance can lead to falling into the wrong hands. Partnering with a doubtful agency means customers and income losses and damage to reputation. Hence, there are plenty of outsourcing risks you can deal with when searching for a dependable vendor.
When exploring the pool of candidates, pay attention to the outside company's skills, expertise, and responsibilities, look through testimonials, and visit official websites. Furthermore, heed the declared terms of work execution, projects' average size, and typical duties to avoid empty promises. Conducting comprehensive research will help you to mitigate such risks of outsourcing.
Although outsourcing is the most beneficial solution for a company to get the job done cost-effectively, it is not a perfect business model. So there are some outsourcing challenges and risks you need to keep in mind. Using our guide on outsourcing risks and mitigation, you can develop the right strategy for your business and bypass problems with outsourcing.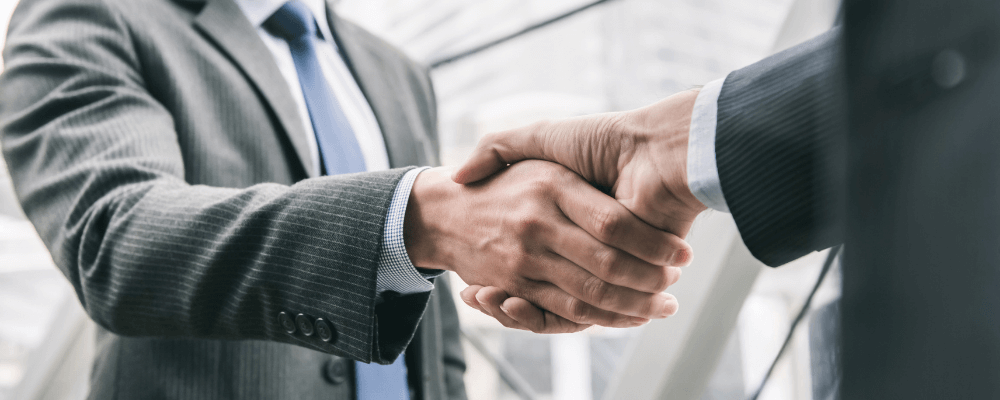 Besides, Coreteka is a reputable software development company bringing innovations in retail, logistics, and agri-food industries, and therefore you can delegate even the most sophisticated projects and tasks to us. With a stack of technologies and a dedicated team, we guarantee transparent workflow, accurate reporting, correct timing, and the best quality of work.
You might also be interested in how the farming industry is evolving. Read what is agri-food technology in our blog.
If you are looking for a trustworthy software development company to work on your particular project, please contact us!