November 20, 2022
IT Outsourcing Risks and Benefits: Delegate and Rule

Should a company outsource an IT project or establish an in-house team? This question is relevant for many businesses since the demand for software solutions grows exponentially, while companies may lack appropriate talent, skills, and resources. Building an in-house team means a serious investment of time and money. However, outsourcing may seem risky, especially for organizations that have never dealt with it before.
Within recent years, software development outsourcing has become a widespread trend. Estimated at $88.9 billion back in 2015, the IT outsourcing market is expected to reach $98 billion in 2024. Enterprises worldwide recognize that outsourcing allows them to manage costs wisely, develop a more productive business environment, achieve enhanced capability, and focus on primary business tasks. Although the process is associated with certain challenges, there are efficient ways to address them.
Keep reading to discover how to counter the major outsourcing risks and maximize the benefits for your company.

What is outsourcing?
Outsourcing is a widespread business practice of delegating essential company tasks, operations, and services to a provider. In essence, outsourcing means hiring an outside company to complete specific functions or projects. The modern business environment allows outsourcing to cover a variety of tasks and duties. For example, enterprises can cooperate with third-party service providers for their software development, customer service, technical support, bookkeeping, programming, and HR needs.
There are three primary outsourcing types:
Onshoring: delegating specific duties to providers located in different cities of the same country);
Nearshoring: working with third parties located in neighboring regions or countries;
Offshoring: hiring overseas specialists to execute particular tasks or services.
Another cooperation model for software development is outstaffing. Explore IT-staffing industry solutions to achieve your business goals in our article.
Benefits of outsourcing
Outsourcing can bring your company significant fruits. However, it's crucial to weigh outsourcing risks and benefits carefully and make sure you take measures to alleviate the threats.
The fundamental advantages of outsourcing are the following:
Cost reduction. Outsourcing allows you to cut labor costs as you can find the most suitable third-party provider with no need to increase the existing budget. Besides, you also reduce the infrastructural and technical expenses.
Access to the most qualified professionals. When relocating some company duties or services to a provider, you can access a large talent pool from different geographic areas. Thus, you can choose from a range of candidates that perfectly meet specific project requirements and satisfy your customer demands.
More efficient internal workflows. By delegating part of duties, you can enhance productivity and efficiency inside your organization.
Outsourced staff flexibility. A competent provider can adjust the team working on your project according to your needs at any specific time. Therefore, you can scale efficiently and optimize resources.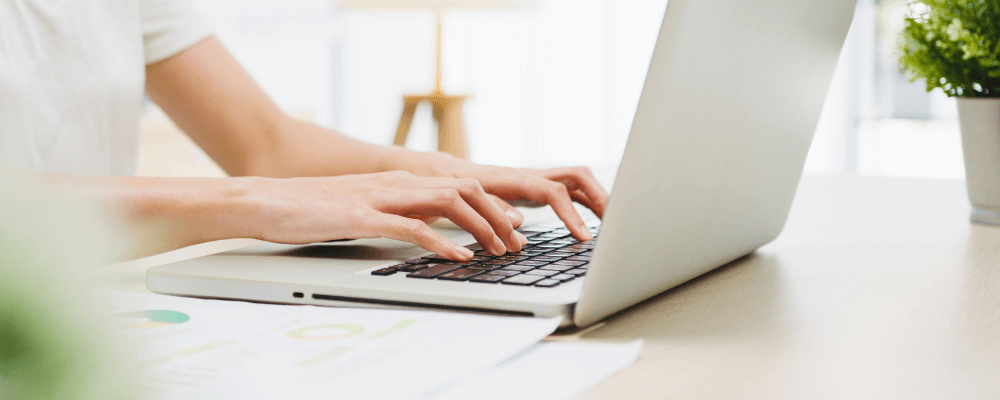 What are the primary outsourcing risks and how to resolve them?
Сompanies from different niches still find outsourcing practices a bit intimidating. This occurs due to a lack of expertise in outsourcing risk management. Therefore, software development outsourcing risk mitigation becomes paramount in the modern market of services.
1. Communication challenges of outsourcing
Miscommunication and poor team management are the chief risks of outsourcing that can lead to project disputes, team productivity problems, and other severe consequences interfering with regular workflow and causing financial losses.
Outsourcing risks stemming from miscommunication arise because of the diverse perceptions, backgrounds, experiences, and education of the people you hire. The time zone, language barrier, and possible cultural differences also matter. As long as effective communication is the backbone of success, all the associated outsourcing problems must be addressed timely.
To resolve the IT outsourcing problems associated with communication, start with the following:
Pay attention to sage project management tools like Trello or JIRA, acquire primary working hours, and choose one main language for communication.
Establish convenient communication tools. Include regular video calls and team messaging.
Gather information about the traditions and holidays in your potential provider's region.
2. Inaccurate budget estimates
Outsourcing will be profitable only if you conduct comprehensive financial planning. Additional costs and various unforeseen expenses can significantly hinder project execution. A thoughtful financial estimation will help you avoid budget overspending due to unexpected software updates, extra hardware and integrations, inexact timelines, and overtimes.
To mitigate the outsourcing risks pertaining to imprecise cost estimates, you should:
Specify project requirements to determine the complete scope of work.
Consider the pricing models of the preferred third-party provider to choose the optimal rates.
Sign a detailed and precise service agreement that would save you from contradictory commitments.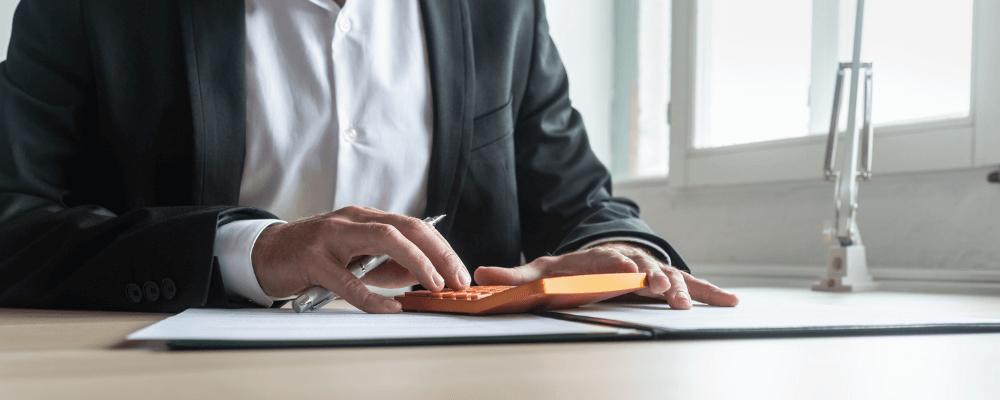 3. Decision-making and project monitoring
Among all the potential IT outsourcing risks, lack of authority and poor decision-making leads to devastating consequences, as they can compromise quality. For sure, nobody can value your business as much as you do. Therefore, delegating project management and decision-making to a contractor may be troublesome, especially with offshore outsourcing.
Nevertheless, the number of tasks and duties grows together with the scale of your business. So, keeping track of everything at a time is impossible and certainly ineffective. That is why building a trustworthy rapport with a provider and defining the right tasks for delegation is essential.
Therefore,
Develop a meticulous supervision plan.
Set a strict schedule for online meet-ups and reporting.
Establish accurate and specific KPIs.
All these measures will help you monitor the outsourced services or projects at every stage.
4. Privacy and data security issues
Another concern for business owners is that outsourcing risks data privacy. A company's intellectual property and other sensitive data, including business development strategies, customer information, and policies, can become exposed if entrusted to an unreliable third-party provider.
Therefore, data security is one of the fundamental IT outsourcing risks and challenges.
Here are some basic practices to overcome such issues:
Select a provider wisely, inspecting their security measures and practices;
Make sure your service agreement with a third party includes all aspects of data protection and necessarily sign a non-disclosure agreement.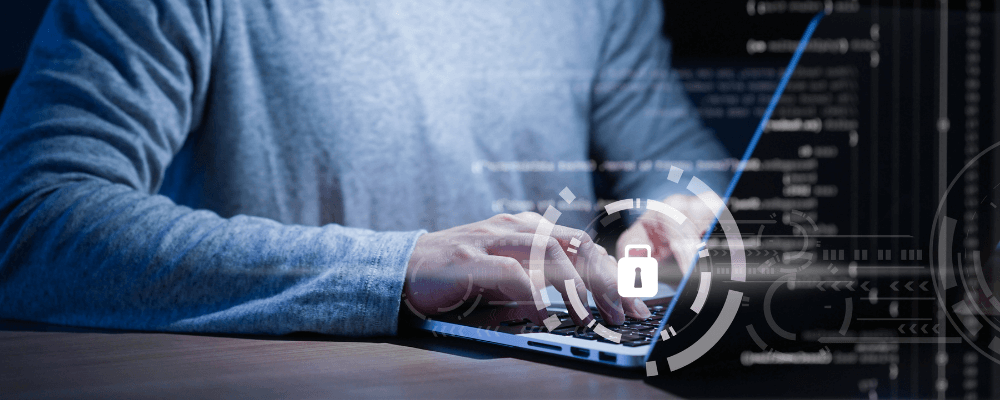 5. Finding a reliable provider
The modern market is full of IT outsourcing companies, so such abundance can complicate your choice. Outsourcing risks security if you cooperate with a doubtful third-party agency and potentially leads to reputational and financial losses. Therefore, choosing a reliable provider is crucial for your success.
What should you pay attention to when exploring a pool of candidates?
Assess the company's skills, expertise, and work experience.
Look through customer reviews.
Explore official websites.
Study their working conditions and processes.
Check their case studies and evaluate projects' average size and typical duties.
Comprehensive research will help you make an appropriate choice and address IT outsourcing problems.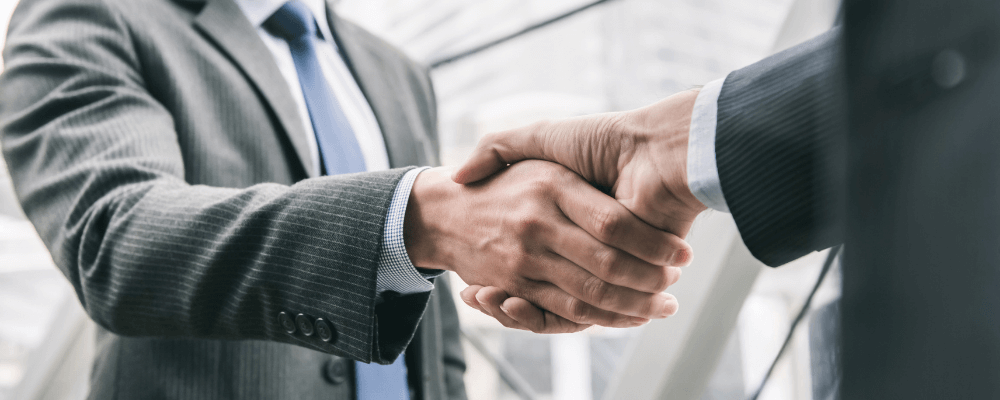 Does the outsourcing model match your company's processes?
Companies of any size and industry can benefit from delegating their IT projects to a third party. However, whether to outsource a specific task should be decided in each specific case. Several factors can prompt you that you'll really gain value from entrusting your assignment to a partner.
Your team strongly lacks talent, experience, and skills in software development. A provider company will pick the right professionals who match your project requirements.
You need a feasible end-to-end solution quickly. An experienced software development company has all working practices, methodologies, and technologies in place to streamline project execution.
You don't have an IT department. Hiring the appropriate specialists can be time-consuming. When outsourcing the project, you can start implementing it right away.
You are running a startup. Outsourcing companies have sufficient expertise to advise you on the specific features or functionality that will add value to your product.
Overall, with the appropriate measures to counter software development outsourcing risks, you'll get a tailored, ready-made solution and relieve yourself from the hassle of day-to-day project management.
You might also be interested in how the farming industry is evolving. Read what is agri-food technology in our blog.
Delegate your outsourcing challenges to Coreteka
By cooperating with a trustworthy IT developer, you can eliminate all types of outsourcing risks. Coreteka, one of Ukraine's leading software engineering companies, has established its own approaches to overcoming outsourcing challenges, enriching customer experience, and driving outcomes.
How can we resolve your outsourcing challenges and decrease IT operational risks?
We assign competent project managers to handle the project, track its progress, and ensure superior interaction between a customer and team. Our project managers speak English at an upper-intermediate level or higher, and developers are at least intermediate-level English speakers. So, there are no language barriers between our customers and us.
Precise budget estimation.
We start every project with a business analysis stage where we explore the market and suggest additional product features that can enhance business results. Once we have optimized the product characteristics according to your business goals, we outline the detailed project plan and compose a comprehensive cost estimate. Therefore, you will not face any unforeseen changes throughout the project.
Ongoing project monitoring.
We keep track of the project, ensure its progress matches the timeline, and arrange regular meetings with the client to inform them of the project's status. Such a transparent approach allows us to address all the questions immediately and guarantee that all stakeholders are properly informed.
Transcendent data security.
We have well-established practices to remove any technology outsourcing risks. We grant access to sensitive data only to those developers who need it at a specific moment. Our non-disclosure agreements cover all aspects of confidential data protection.
Ultimately, our fundamental steps to avoid IT outsourcing risks include:
Establishing seamless communication with a client.
Composing meticulous and accurate budget estimation.
Keeping track of the project's progress and analyzing every stage according to the set goals.
Ensuring data security.
Share your idea with our Head of Business Development, Andriy Chernyavsky, and he will recommend the best options for your company.

Wrapping up
Although outsourcing is an enticing opportunity for a company to get the job done, it has certain caveats. However, forewarned is forearmed. If you know the IT outsourcing risks, you are already halfway to their mitigation.
The essential step that would make outsourcing most fruitful for your company is partnering with a reliable provider. Coreteka has vast software development experience across industries, an excellent technological stack, and a dedicated team. We effectively handle projects of any complexity and bring innovations to serve our customers' needs. Throughout the five years of our experience, we have attained stellar results for clients in logistics and transportation, retail, AgriFood, and other sectors.
If you are looking for a trustworthy outsourcing partner to work on your particular project, contact us!