July 20, 2020
4PL Logistics: IT Problems and Solutions. The Matter of 4PL Technology
Smart and innovative IT solutions have the power to develop the logistics industry and transform the future of business. The developers can create unique and cost-effective platforms to achieve an improvement in effectiveness and to increase productivity.
Business IT Solutions include a huge range of services like web designing, software, and mobile application development (learn more about software development life cycle). The software allows controlling the reliability of management information in the key business processes. The popular technology solutions are designed for convenient provision of access to the services and data.
4pl it solutions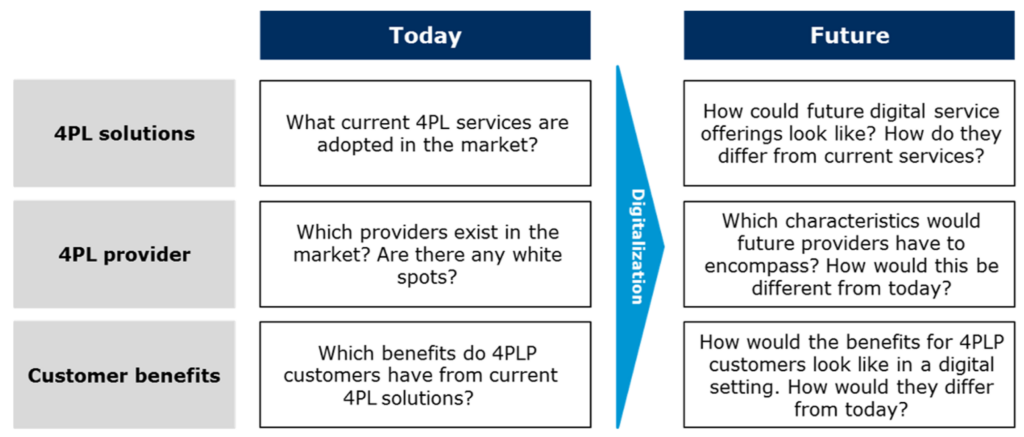 Fourth Party Logistics or 4pl logistics controls all subcontracted logistics providers, shipping companies, and freight forwarders through the maintenance of information systems as a primary coordinator of the supply chain. It is known also as a provider of outsourcing operations which has a broader responsibility to reach the strategic goals of a client in supply chain management.
3pl provides specialized logistic services in storage and transportation, but 4pl controls the whole supply chain system – packaging, warehousing, product delivery, forwarding, and storage services. While 3pl may work with many companies at the same time, 4pl will focus on a smaller group of clients or form joint ventures with customers. A manufacturer signs preferably a long-term contract with a provider. Additionally, 4pl takes full responsibility for inventory management data, network analysis, planning and project management, analysis of transport expenditures, order fulfillment, returns management, supply chain design, and so on.
4pl logistics software is focused on leaner production and inventory management, so web integration of data helps the organizations to direct their activities. The companies can minimize inefficiencies in their supply chain with 4pl logistics solutions and pay more attention to their product. It becomes easy and possible to manage the delivery time and order fulfillment that decreases unnecessary costs for the customers and the companies.
Businesses tend to apply for 4pl solutions to increase profitability through back-end system integrations, standardization, automation of order placement, and reduced procurement costs. They often use an integrated electronic interface to manage all service providers and address the requirements of all logistic sections. The ideal 4pl supply chain solutions are connected with warehouse management, revenue and expense management, process automation, freight tracking, customer relationship management, and supplier tracking systems.
Management of 4pl requires a centralized software platform that provides positive control over all potential activities. A challenge for logistics is to find a technology solution that can regulate all business requirements. 3pl systems control current warehouse processes, but 4PL software tools have to gather data from customers and other collaborators.
The transportation management system automates a supply chain distribution. Its components include shipment data, route planning and optimization, carrier audit, and freight management. Data warehouse and analytics, order entry management, tracking, and visibility management tools interact with systems in the supply chain network to measure the quality of service and to report delivery incidents. With the integrations within the system, a load location can be monitored. It is possible to calculate automatically a profit from the expenses.
Warehouse Management System uses a barcode, scanning, electronic data interchange to optimize inventory storage and order fulfillment processes. This software application is designed to optimize warehouse functionality and improve inventory accuracy. Cloud software provides low-cost options for clients and convenient data access in this real-time environment. Sensors, scanning devices, and real-time GPS are used in the Internet-of-Things to track the assets at any point. The customers are automatically notified of their order delivery status. 4pl also provides data collection to model industry trends and demand forecasting.

The software companies should be advanced enough to handle big data and integrated IoT. 4pl solution aims to manage different perspectives and projects. The largest companies like Amazon and UPS take ownership of the entire supply chain without third-party support to reduce shipping expenses and act like 4pl providers. Their shipping and ordering systems are integrated. Other companies have resources for 4pl strategic development.
We can summarize in the article that logistics 4pl solutions function at the optimization level while 3pl focuses more on daily logistic operations. 4pl software generally offers effective management to customers that allows the manufacturers to outsource their operations to third-party professionals. It manages the groups of warehouses, carriers, trading partners, and helps the global shippers with the execution of transactions, inventory, and shipments.
4pl solution is the effective outsourcing of all logistics processes that will give more sense of control over your business.
Also you can read interesting article about "what are the primary business benefits of an erp system?".