May 20, 2020
Logistics Events New Dates List During the Lockdown
An actual list of major logistics conferences, events, and fairs affected by the spread of coronavirus.
There are a lot of conferences in the world, related to the logistics industry, which a professional can attend. Everyone has the chance to visit and learn about new technologies and trends. The inconvenience is that many events were canceled or postponed due to the Coronavirus pandemic (COVID-19).
Our team observed the latest updates and is ready to announce the actual dates of rescheduled conferences. A running list of major conferences with changes in their schedule.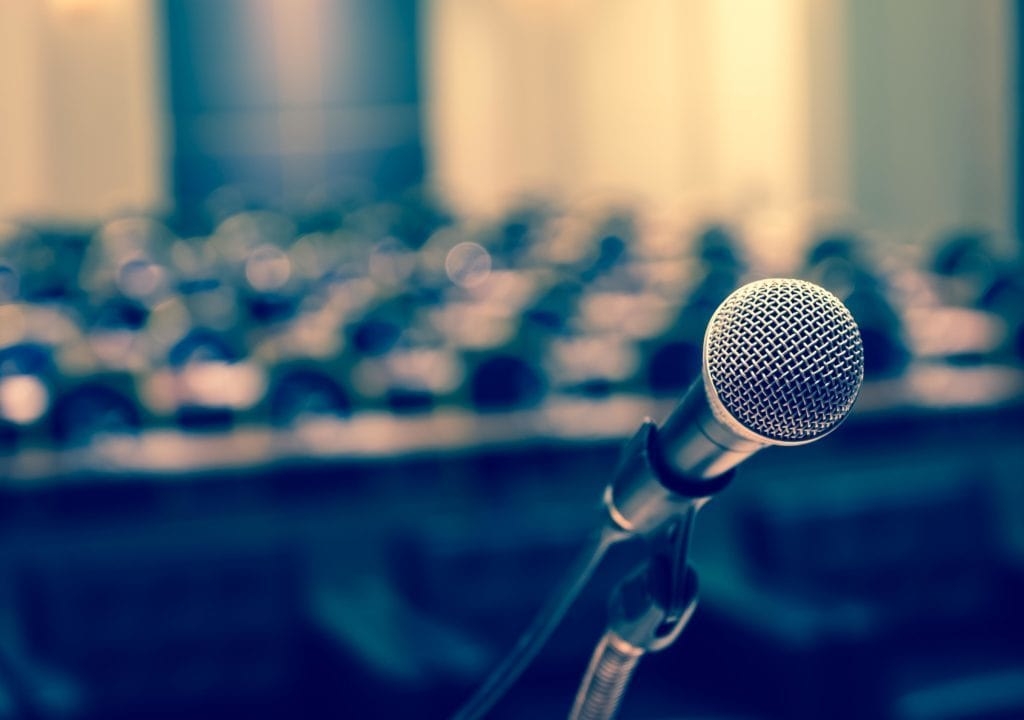 Logistics Events List
It is focused on the challenges in retail supply chains that will include meetings and interactive panel discussions with experts from retail, supply chain, and logistics.
Status: Online-only, 29-30 July 2020.
The IEEE International Conference on Intelligent Transportation Systems (ITSC20) is an annual international conference on Advanced Learning Technologies.
Status: Online-only, September 20-23, 2020.
Annual meeting that brings together the leading 3PL executives and retailer supply chain counterparts to explore the future of supply chain and logistics.
Status: Online-only, 12-14 October 2020.
#4 SITL (Paris, France)
The conference presents varied offers of solutions for the logistics chain and equipment: urban logistics, dangerous goods transport, import, export, the cold chain, and robotics.
Status: 23-26 June 2020 (the date could be postponed).
Transport optimization and planning
Status: Postponed until 17-18 September 2020.
The event is designed for logistics professionals including warehouse managers, distribution leaders, project managers, and IT directors. They will give the keys to industry trends, share the ideas with others, demonstrate the solutions, and give real examples of how they've automated their systems (packaging, storage, etc.).
Status: Postponed until 29-30 September 2020.
There is the world-leading exhibition, which overviews the container shipping market, smart ports, and terminals, rail focus, cold chain logistics, etc. The event facilitates the opportunity to meet with leading global suppliers.
Status: Postponed until 6-8 October 2020.
#8 HyperLOGO (Warsaw, Poland)
A unique event provides transport and logistics sectors with the most inspiring content in the digital world. The forum attracts important European decision-makers who are sharing their logistics professional thoughts during presentations.
Status: Postponed until 12-15 October 2020.
There you can explore digital strategies and public relations with marketing and sales professionals from transportation companies.
Status: Postponed until 20-23 October 2020.
The Future of Transportation World Conference will explore solutions for the challenge of providing safe, efficient, sustainable autonomous transportation. There will be invited speakers from transportation authorities and software giants, drone and personal air transportation companies, and inventors of new global mobility solutions.
Status: Postponed until November 2020 (not final date).
The chief supply chain officers will share a strategic view of the trends and ideas in what way they could respond to the changes in times of economic uncertainty. They are planning to mention the secrets of management discipline.
Status: Cancelled, postponed until November 2-5, 2020.
The theme of this event is to understand what further innovations in transport will help the movement of people and goods in urban environments. It covers everything from autonomous vehicle technologies to smart parking systems, and infrastructure.
Status: Postponed until 3-4 November 2020.
Make sure you attend to discover how the latest robotics, automation, and future technologies can improve efficiency, reduce costs, and give a competitive advantage.
Status: Postponed until 3-4 November 2020.
The participants are shippers, retailers, manufacturers, and wholesalers who propose the latest logistics and supply chain solutions. If you are a 3PL, logistics provider, port, or warehouse owner, you can contact different companies.
Status: Cancelled, postponed until 4-6 November 2020.
Odette International Automotive Conference for Supply Chain Professionals and Digital Transformation Experts (Prague, Czech Republic). Where automotive logistics and automotive IT come together.
Status: Postponed until 16-17 November 2020.
The 7th International Physical Internet Conference (Shenzhen, China). About efficient and sustainable logistics, supply chains, and transportation.
Status: Postponed until 18-20 November 2020.
Industry specialists will hold informative discussions about the logistics network and present the solutions.
Status: Cancelled, postponed until 18-19 November 2020.
This event is characterized as an invite-only, and it will be useful for executives from the logistics and supply chain industry. Important topics to be highlighted there: capacity utilization, planning and optimization, blockchain, and the impact of Artificial Intelligence.
Status: In 2020. The date and topic are to be announced.
Supply chain, cross-border logistics, freight profitability analysis, blockchain strategies.
Status: Cancelled, postponed until January 25-27, 2021.
#20 TPM 2021 (Long Beach, California)
Conference for the Trans-Pacific and global container shipping and logistics community. Participate in Q&A during live sessions and interact with speakers who are known authorities in the transportation and logistics field.
Status: Cancelled, postponed until 28 February – 3 March 2021.
#21 LogiMAT 2021 (Stuttgart, Germany)
Digitization, interconnectivity, artificial intelligence, and big data.
Status: Cancelled, postponed until 9-11 March 2021.
It attracts hundreds of warehouse logistics leaders to warehouse-based 3PL executives.
Status: Cancelled, postponed until 21-23 March 2021.
The trade fair, which is accompanied by a conference program, offers an excellent platform for discussing the latest developments in logistics technologies, mobility, and supply chain management.
Status: Cancelled, postponed until 4-7 May 2021
It is an important international event. The topics, dedicated to the conference, are smart logistics, last mile distribution, supply chain innovations, future intelligent transportation systems, machine learning applications in logistics and Sustainability assessment, etc.
Status: Cancelled, postponed until 28-30 June 2021.
Logistics, distribution, storage, handling of goods, data communication and software.
Status: Postponed until 19-21 October 2021.
Transport Events List
Do not miss the events that will not be rescheduled, but organized at the regular time after a summer period.
It attracts Dutch transport companies, buyers, export companies, production companies, and government representatives.
Status: 1-3 September 2020.
The annual industry showcase event will represent the most important opportunity for parcel delivery operators, e-commerce logistics companies, and postal operators to see the latest ideas and innovations, to discuss the current issues – autonomous delivery, robotics and AI, last mile, and much more.
Status: 12-15 October, 2020.
Event for everyone professionally associated with transport (intermodal transportation, transport exchanges) and logistics (3PL, 4PL, 5PL clients) as for logistic operators, and distributors who use logistics services.
Status: 3-5 November 2020.
The leading international exhibition of shippers, logistics service providers, and logistics-related service providers, which includes a conference program.
Status: 10-12 November, 2020.
It is the most relevant multimodal supply chain event of its kind. This is the platform for logistics industry professionals to debate on the international sale of goods, international payments, risk management, and some of the changes in import and export.
Status: 5-6 February 2021.
Conclusion
We see that several organizers not only rescheduled their conferences for the summer period, also, they postponed the dates for next year to make their participants safe.
What can you do not to miss the events? Add the link to our blog to the browser bookmarks and follow the updates!