May 10, 2019
Hackathon by Coreteka: The First Event in Eastern Europe for IT Specialists
The CoreTeka team has decided to go further after the successful CoreTeka Automotive Hackathon and broaden the hackathon topics to cover retail and logistics aspects. CoreTeka Retail & Logistics Hackathon was the first hackathon in Eastern Europe devoted to retail and logistics fields simultaneously. It took place in Kyiv Smart City Hub on 25-27 May 2018.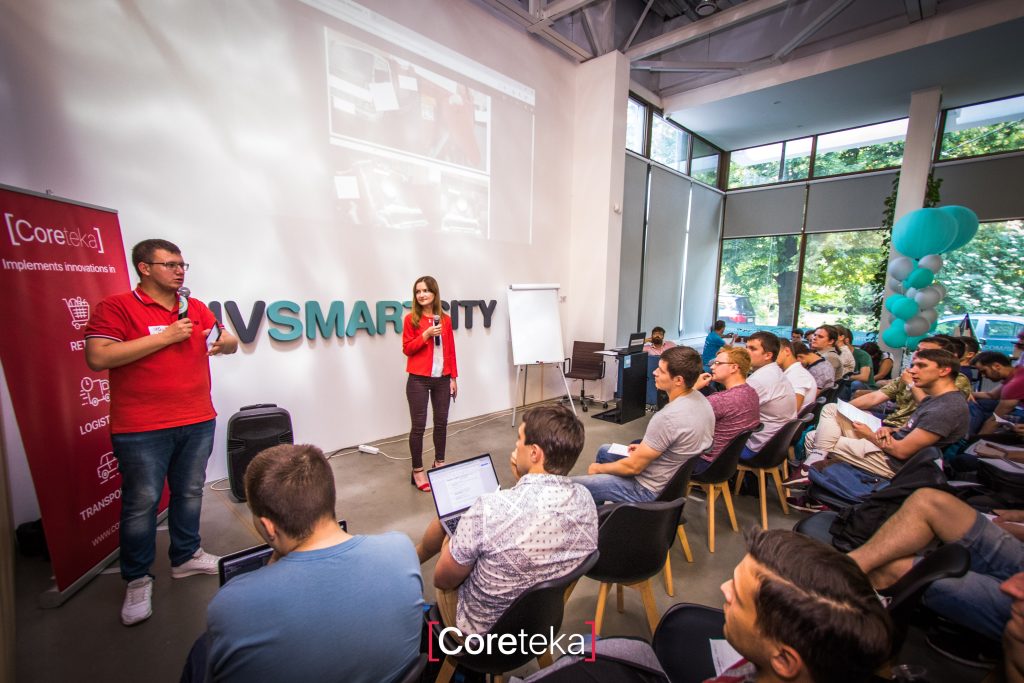 Why did we decide to arrange CoreTeka's hackathon?
The main hackathon's aim is the development of the IT community and the improvement of IT specialists' competence from the point of view of developing their ideas and products. CoreTeka decided to organize a hackathon with real challenges and provide the participants with the opportunity to understand and solve the problems of Ukrainian companies. Therefore, 9 business challenges from Metro Cash & Carry Ukraine, Raben Ukraine, DTEK, Citrus, and UMT were presented at the hackathon. The event brought together more than 60 participants from all over Ukraine.
Our team has come from Ivano-Frankivsk to take part in the first hackathon in Eastern Europe devoted to retail and logistics to solve the problems of Ukrainian business. We decided to take up the challenge presented by Metro Cash&Carry Ukraine "Сustomers' navigation on a trading floor".

Andriy Khomyn, Participant, worked on METRO Cash&Carry Ukraine challenge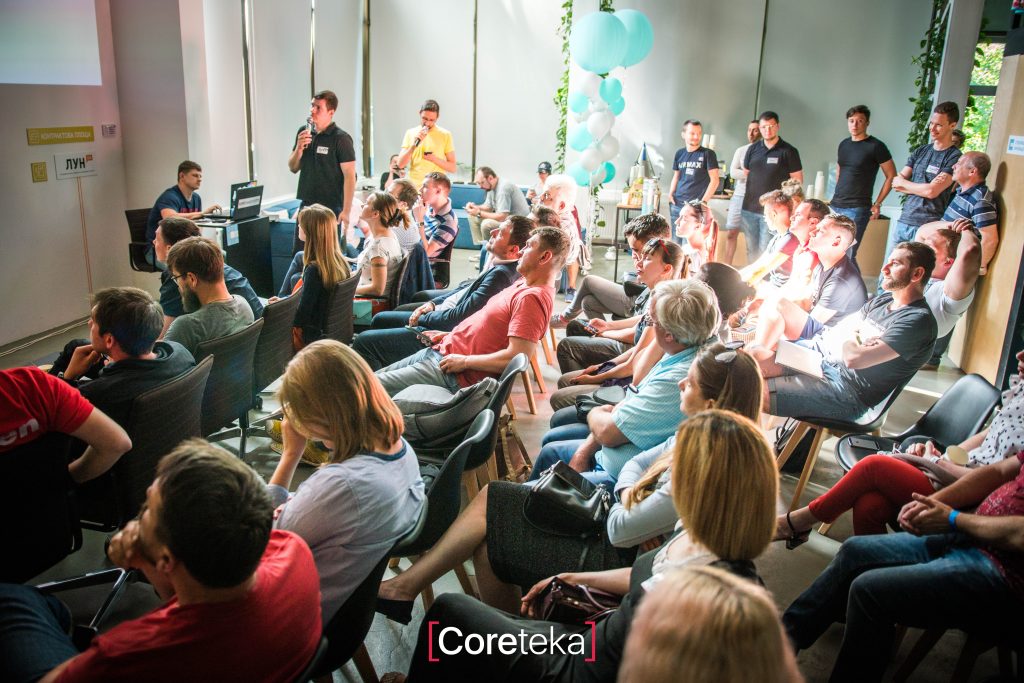 Impressions from CoreTeka's hackathon
Participants can opt for the type of participation in the hackathon (depending on their objectives): to present his/her own idea, to join another team, or to take up a business challenge. During the first day, participants could get to know each other, communicate, share ideas, and projects, and form a team.
Project pitching was the most exciting moment of the first day. The teams presented their ideas and plans while business representatives unveiled their challenges.
I presented my idea during pitching on the first day, several people came to me and said that my idea had already been partially realized and they shared their experience. Taking this into account, I can say that hackathon was effective for me.

Vasyl Bilych, Participant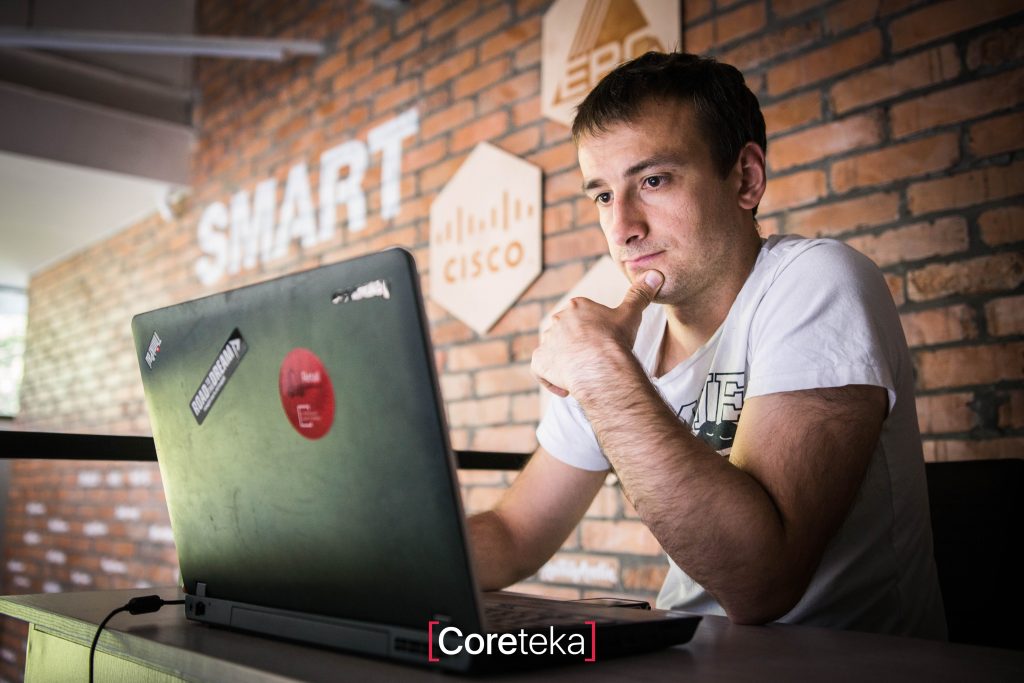 In general, 10 participants' ideas and 9 business challenges were presented during pitching. We have observed an interesting tendency: a few teams chose not to work on their ideas but decided to take up challenges instead. Looking ahead, it was a fascinating and effective experiment.
The second hackathon day was devoted to working on projects and it turned out to be mega-productive as every team was allowed to take part in mentoring sessions, that is to communicate with and receive feedback from mentors: experts and market practitioners.
Hackathon gives us the possibility to have brainstorming sessions within the team, exchange ideas with other participants and receive feedback from mentors who help to shape the solution to the problem.

Konstantin Marchenko, Participant, worked on METRO Cash&Carry Ukraine challenge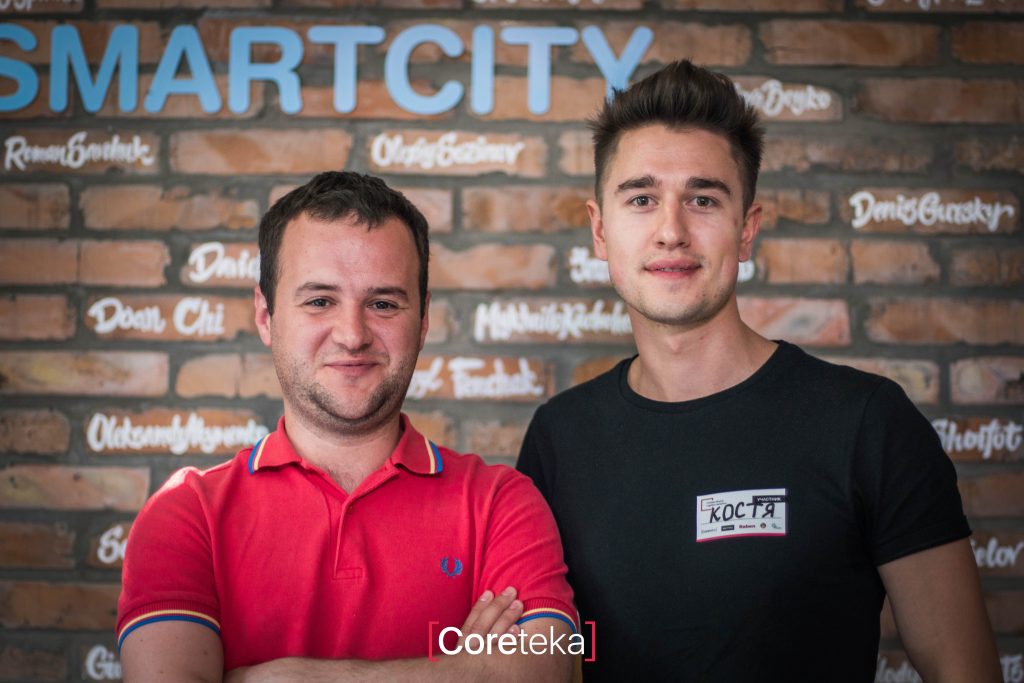 Two mentoring sessions were held, during which teams received several tips in terms of minor adjustments to the project development course or were dramatically criticized. The last option was the least one every team expected. However, as proven by the hackathon, the mentor's advice has formed new directions for further project development courses.
I've attended the mentoring session. As a result, I have slightly changed my vision about business-model and MVP.

Petro Nikolaychuk, Participant, E-commerce Assistant Project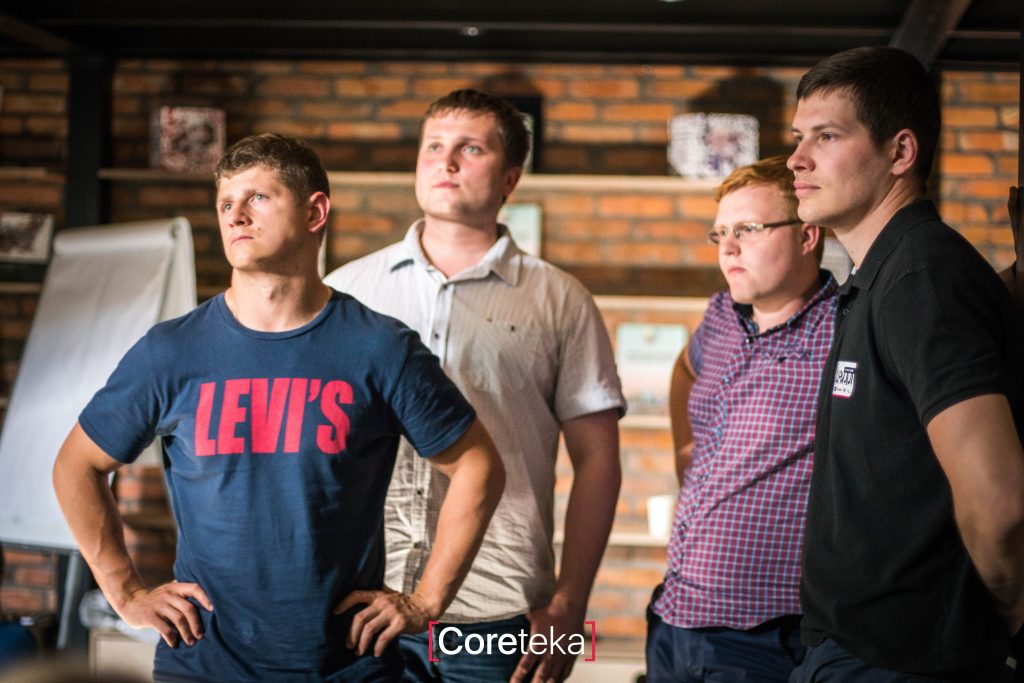 On the third day, tension on location grew and the number of teams that could cope with it decreased. Despite a limited amount of time, 11 teams have presented their solutions in terms of 14 presentations. We have not miscalculated! Several teams have enthusiastically taken up challenges and presented 2 solutions!

The results of the hackathon 
The main CoreTeka Retail & Logistics Hackathon results:
— 9 teams were solving business challenges but only 6 of them presented their solutions;
— 4 teams have taken up the DTEK challenge "Visualization system of rail wagons' position" ;
— 3 teams have decided to propose a solution to METRO Cash&Carry Ukraine challenge "Сustomers' navigation on a trading floor";
— 5 teams have presented their own projects: from e-commerce assistant to marketplace for events organizers.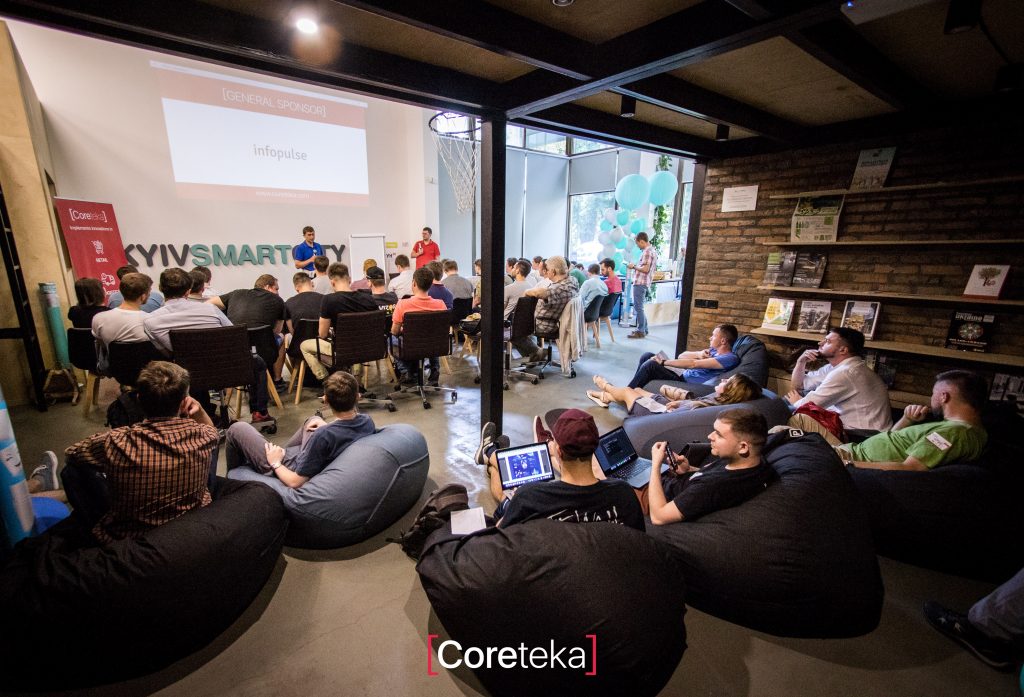 Jury, mentors, and visitors were impressed by the real demos of participants' projects. In particular, one team that was solving the UMT challenge "Control of trucks driving up the ramp", recorded a video involving team members' cars to present their solution in action.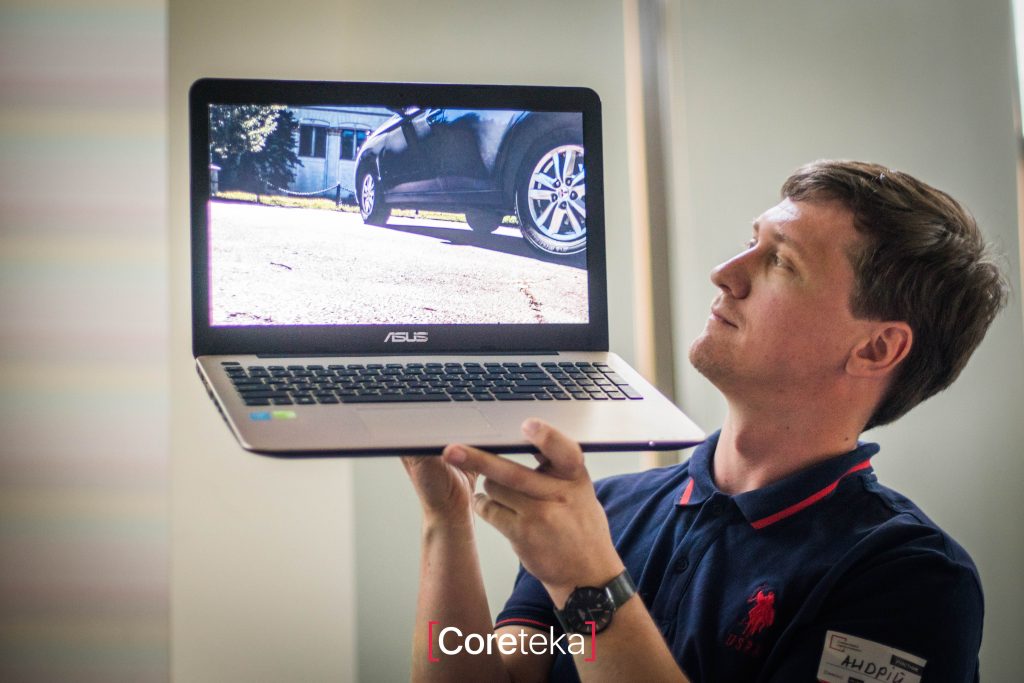 Another team, working on the Raben challenge "Adjustive part for other consignment bills", has developed a general program for all types of consignment bills and demonstrated it by printing one sample during the presentation.
To sum up, we were pleased to have several hackathon winners: 4 teams were awarded for solving business challenges and 2 teams were selected as the winners in the category of participants' projects.
We'll stay in touch with Metro Cash & Carry representatives for further development of our product together.

Andriy Khomyn, Participant, worked on METRO Cash&Carry Ukraine challenge
To sum up 
Last spring weekend 2018 turned out to be fruitful for all hackathon attendees! We will be happy to see everyone at our next events! Find hackathon ideas for retail on our blog.