December 20, 2021
IT Staffing Market Solutions to Achieve Your Business Goals

Hiring qualified IT staff has become a real challenge due to the continuously growing variety of tech companies and startups. Nowadays, employees choose companies and not vice versa. For this reason, the competition in the IT staffing market is constantly growing, making local candidates reject job offers because of the slightest discrepancy in salary, project specification, expected onboarding, company corporate culture, etс.
Although the modern IT staffing industry allows selling job offers like hotcakes, contending companies often hunt and poach potential candidates by providing even more flexible job conditions. Such paradoxical issues in the labor market and the severe restrictions that occurred because of the COVID pandemic have instigated the changes in global employment, raising the demand for remote staffing.
In this guide, we will explain outstaffing and outsourcing models of the IT staffing market and provide the essentials of the Ukrainian tech market & US tech job market for you to evaluate the range of possible candidates properly.
IT staffing models for businesses in 2021
Indeed, the principles of tech industry employment have altered, but these transformations enhanced the opportunities to hire globally. This way, companies fill in the IT staffing gaps by employing skillful and reliable remote teams, perfectly suitable for particular projects and company needs.
As modern international employment is entirely about outsourcing and outstaffing, understanding these models and differentiating their pros and cons is crucial to obtaining excellent ways for your projects.
Hiring IT outsourcing developers
IT outsourcing refers to delegating company software development & support, infrastructure development, and other IT processes to third-party providers. There are three main types of IT outsourcing — offshoring, nearshoring & onshoring.
Offshoring or offshore outsourcing means hiring specialists from abroad to complete the necessary tasks. Nearshoring outsourcing refers to the IT staffing options available in the same time zone. Meanwhile, onshoring outsourcing, also known as homeshoring outsourcing, is hiring employees within the same country.
Although there are some outsourcing risks, various companies opt for outsourcing to save money, reach a more extensive talent pool, boost business processes and let in-house staff stay focused on meaningful company tasks. Make sure to learn our tips on how to resolve outsourcing risks. It will help you to get good experience while working with software development teams.
Pros of IT outsourcing
As for the advantages of the IT outsourcing model, we should highlight some of the main ones:
savings on onboarding & offboarding of specialists and all operational costs;
full vendor's responsibility for the quality of provided services;
access to a broad global talent pool;
uninterrupted workflow;
significant savings in time.
Cons of IT outsourcing
Now, let's move to the cons. IT outsourcing model requires another model of conducting business than IT outstaffing. The price difference mainly occurs because of the hourly rates of specialists who may be invited to participate in your project. Some other disadvantages include:
diverse time zones;
language barriers;
varied work habits.
Hiring on IT outstaffing basis
IT outstaffing is a specialized remote staffing model that allows the company to utilize almost all working hours of the outstaffed employee. Thus, the outstaffed team is tied to a particular client. Such a remote team doesn't work on a project-to-project basis and represents an extension of the in-house team for the required timespan.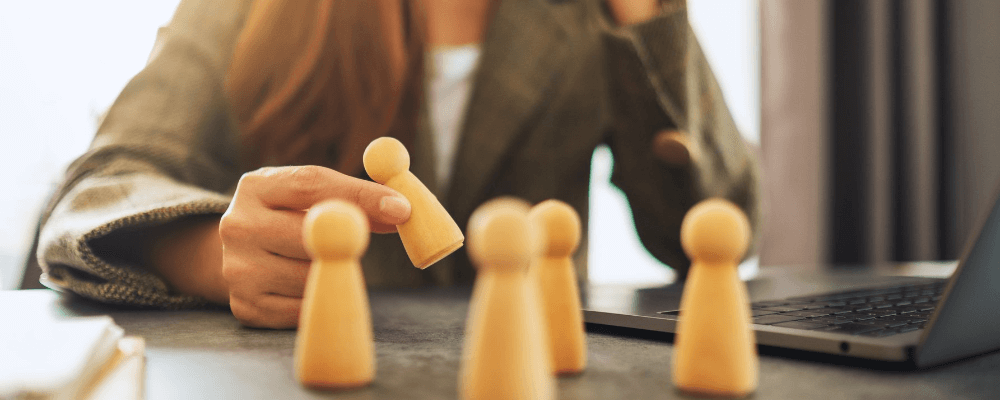 Pros of IT outstaffing
Outstaffing services also have their benefits and pitfalls. Regarding the advantages of the IT outstaffing model, the main one here is the flexibility you obtain by choosing this option of IT staffing. You don't need to prepare the workspace for the outstaffed team and handle the payroll, but you get part-time or full-time employees ready to engage in the necessary tasks at lightning speed. Additionally, the IT outsourcing model of tech industry employment also helps control the development process and reduce costs.
Cons of IT outstaffing
By picking an outstaffed team for international employment, you can face various problems related to communication and project delivery timeframes. The thing is that establishing a coherent communication channel and engaging the remote team in your project management tools and software may be difficult.
Moreover, this IT staffing market solution makes you responsible for any issues related to project delivery time. Hence, you need to properly manage the duties and tasks to complete the project on time.
What is the difference between outsourcing and outstaffing?
When comparing outsourcing vs. outstaffing, you may experience confusion and consider these two IT staffing models similar or even the same. Nevertheless, there is a considerable difference between these two profound options of global employment. To see this difference, you need to investigate the scale of work you want to delegate.
Thus, if you have a capacity for remote staffing to provide new employees with duties on a full-time basis, manage their tasks, and control the remote employees just like your in-house staff, then the IT outstaffing model is your match.
But in case you need to hire a remote team occasionally to delegate app development, infrastructure enhancement, or any other short-term project, feel free to select IT outsourcing. So the vast workload to share requires an outstaffed team, while the outsourced team can handle the moderate IT needs of your company.

Ukrainian tech market vs. US tech job market in 2021
We have already discussed the importance of remote staffing and its benefits to the entire IT staffing market. Nevertheless, there is a big question regarding the tech industry employment rates of the specialists and the quality of work they can provide for the specified job rates.
Without a doubt, the US tech job market is full of excellent designers and developers ready to handle projects of different sizes and complexity. Yet, the hourly rates of US employees from the IT sector are at least twice as high as the hourly rates of specialists from other countries.
For example, the average hourly rate of an American senior web developer fluctuates from $65 to $130. In turn, a senior Ukrainian developer with the same set of skills will request $30-$60 on average. And the thing is that the reason for such a significant price difference is not apparent.
At the same time, Daxx company, as a part of Grid Dynamics corporation, has named Ukraine the best IT offshore for hiring web developers of all levels. The reason for this assessment lies in a perfect price-quality ratio and a constant development of Ukrainian specialists from the IT sector. Ukraine represents one of the largest talent pools in Eastern Europe, offering a selection of qualified junior, middle and senior developers, business analysts, manual and automated QA engineers, and other specialists to the global IT staffing market.
Such a comparison makes customers from all over the world wonder if overpaying is worth it. Moreover, most IT specialists from the United States prefer working remotely due to COVID-19 and personal reasons. Also, software development services have become more important than ever. You can also read our article "How inventory management software helps with vaccination" to be convinced.
The differences between the Ukrainian tech market and the US tech job market genuinely fade away, if not considering the salaries, of course. Anyway, the choice of remote team for outsourcing or outstaffing is only up to you.
Reasons to opt for IT staffing market solutions
Global employment is a big deal that aims to help customers & contractors get substantial benefits. The modern IT staffing industry allows you to choose professional outsourcing and outstaffing teams to achieve your goals and sharpen your business processes.
Thus, you can hire any talent you want and onboard your remote team anytime you feel comfortable about it. Moreover, by selecting an IT outsourcing or IT outstaffing model for refining your business workflows, you save plenty of time and money and can fully manage and control your teams. At the same time, you get dedicated professionals ready to fulfill the assigned tasks efficiently and responsibly.
All these essentials provide you with a huge space to unwind as you can pick the team that perfectly meets your IT needs and offers the aspired hard and soft skills.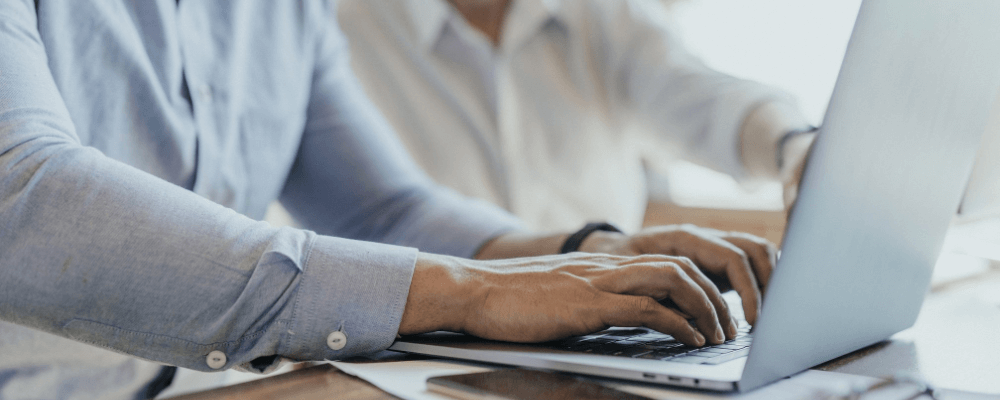 CoreTeka is an innovation company with a broad service suite, a high-end stack of technologies, flexible pricing models, and coherent and clear development stages. We offer advanced website and eCommerce development solutions, UX/UI design, mobile development, project management, business analysis, QA engineering, and support.
Therefore, if you are looking for a reliable remote team for your outsourcing or outstaffing needs, we've got your back. With us, you are guaranteed to acquire enhanced remote staffing opportunities.
Also, you can read about supply chain traceability on our website.
If you are looking for outsourcing and outstaffing teams, consider Coreteka. Contact us for more info about the terms of these types of partnership!