May 10, 2019
Lego Scrum Game by CoreTeka: Experience Project Management Playfully
Summer is not only a perfect time to have a rest, but it is also a great opportunity to generate new knowledge. We are committed to the idea of promoting the professional development of the CoreTeka team and organizing the Lego Scrum Game.
The world requires more flexibility – that is the motto of the educational event, held by Nikita Hudyakov, experienced Web Designer, Project Manager, Scrum Master, and founder of Mykolaiv IT Cluster, СЕО OCHI (virtual reality).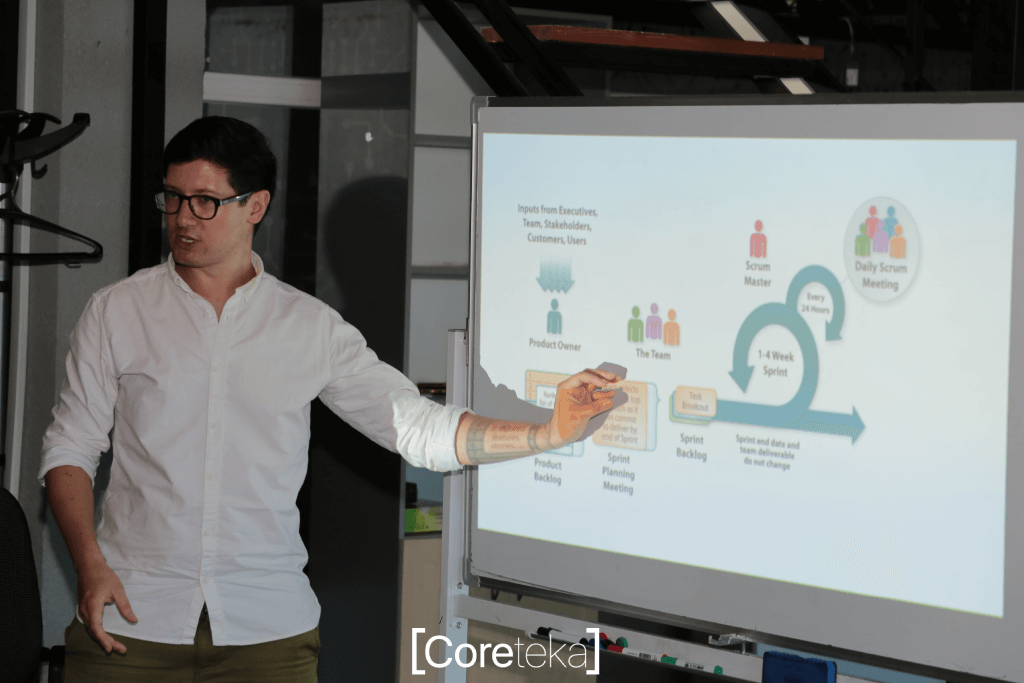 What is Scrum LEGO Game?
The event focused on the agile development model and, in particular, on Scrum methodology in the context of LEGO. The main purpose of the event was to build an understanding of the fundamentals of Scrum methodology, and the scope of its application and to obtain practical experience of its implementation. Also, you can read what is network optimization in the supply chain.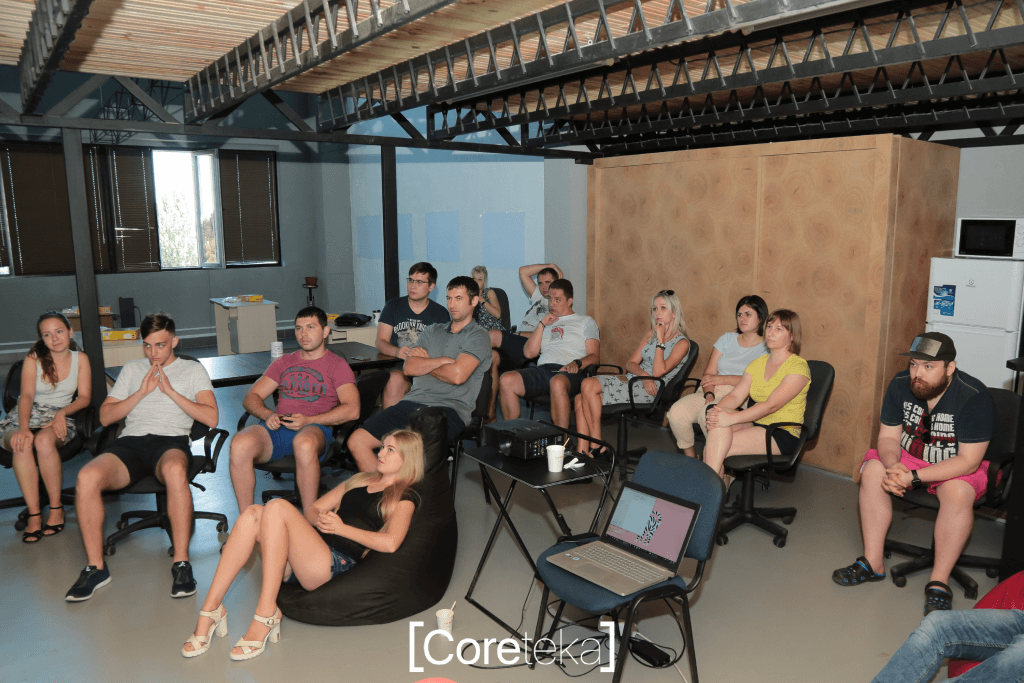 The event consisted of 2 parts: theoretical and practical. The first one covered such practical questions as Scrum history, AGILE Manifesto, the structure of the Scrum process, and its proper application.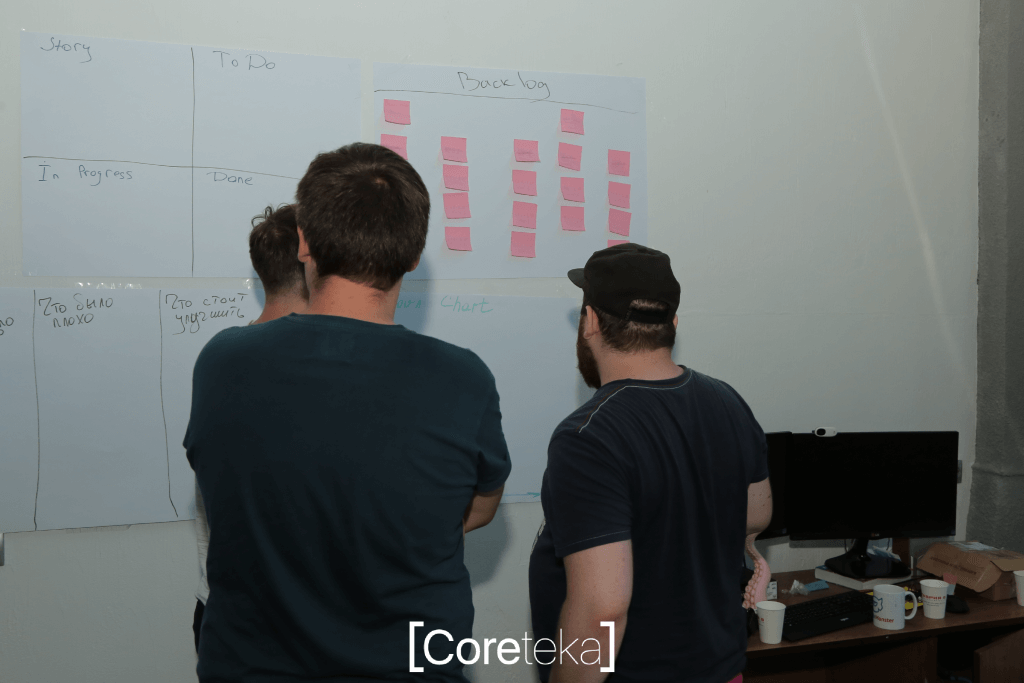 The practical part aimed at developing particular skills in Scrum application on the basis of the example of Lego City.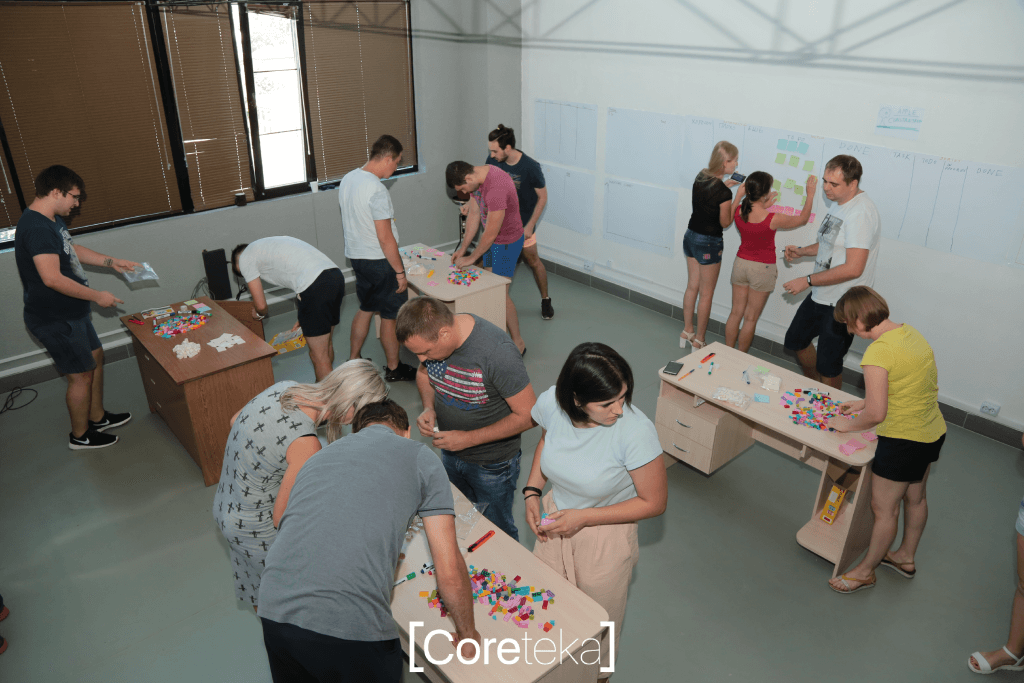 The attendees were divided into 4 teams of 4 persons including one Scrum master. The game was of a competitive nature and had strict timing.
Also, we have an interesting article about logistics innovation in our blog.