September 16, 2021
Supply Chain Traceability for Agri-Food

The importance of the agriculture industry undoubtedly can't be overstated. Agriculture is essential for every country, and it has a line of crucial processes that need thorough monitoring and optimization. Here is why supply chain traceability and functional agriculture supply chain management software are indispensable.
Traceable agri-food supply chains mean complete agriculture digitalization, allowing farmers, suppliers, wholesalers, retailers, and final consumers to boost their efficiency and keep an eye on the crop growth, storage, transportation & other integral elements of the entire agriculture ecosystem.
Mobile-ready solutions for agri supply chain traceability
As far as all the agriculture starts with farming, the supply chain of agricultural products needs careful control on an ongoing basis. Thus, the use of well-known & traditional ways of farming is not enough to meet the current increasing demand.
Therefore, by making the supply chain in agriculture fully traceable, farmers can achieve accuracy, minimize risks, decrease labor costs and make sure all the things related to seed timing, harvesting, storage & shipping are in order.
Moreover, when it comes to the agrifood supply chain meaning, it is crucial to understand all the ins and outs of a specific agri-food chain. In essence, the agriculture food supply chain represents the entire movement cycle of farming products, starting from the production and ending with the transfer to the final consumer.
This cycle's range of essential stages requires constant attention to detail, which can be challenging due to the increased workload. The switch to agriculture supply chain traceability resolves all the monitoring issues — this way of agri-food supply chain management is backed by the latest technology innovations, allowing farmers to analyze and supervise every detail from their mobile devices. What warehousing problems and solutions await the industry? Read on our blog.
Agriculture supply chain traceability solutions ready for use on mobile provide a functional digital platform that covers all farming processes, handles support and consultations, and serves space for direct trading with buyers.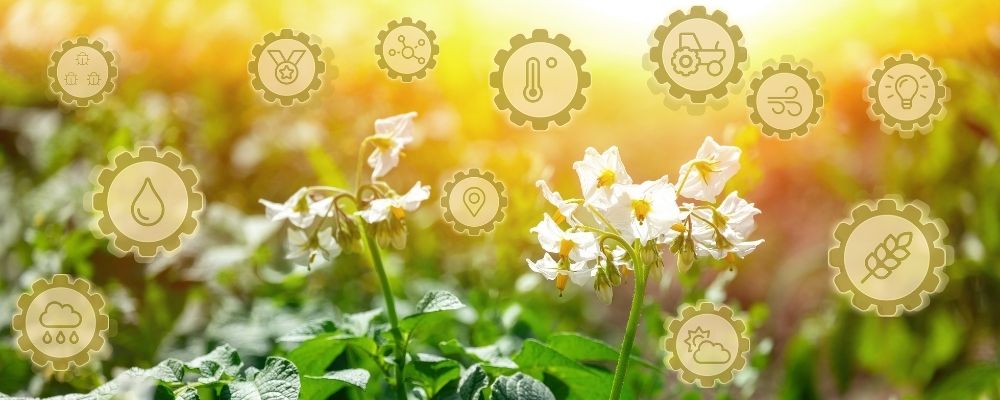 Product freshness with traceable agriculture supply chains
It is hard to imagine something more meaningful than food freshness and safety in the agri-food industry. That is why it is crucial to meet the highest quality standards and strictly follow the guidelines established in every country.
By digitalizing the supply chain in agriculture, every participant of the agri-food supply chain can utilize accurate data related to the farming products' life cycle and provide fresh produce that fully meets the regulations necessary for the trade. Moreover, dedicated agriculture supply chain management software supports ISO, BRC, HACCP, and other international fresh produce standards.
Therefore, supply chain traceability software can help reduce compliance costs and track, record & digitize the life cycle of fruits, vegetables, and other farm-fresh produce. Additionally, fully traceable supply chain management in agriculture helps reach new trade opportunities and promotes confidence in final consumers.
Supply chain digitalization for suppliers' and wholesalers' profit
Suppliers and wholesalers represent a valuable component of the modern agriculture food supply chain, and they also can benefit from agriculture digitalization. Thus, supply chain traceability solutions allow wholesalers or suppliers to monitor their products solidly from beginning to end.
For example, such thorough product information as the farm name, product storage conditions, shipping details, and other essentials are accessible thanks to the agriculture supply chain management software.
Furthermore, an entirely traceable supply chain in agriculture also helps reduce food spoilage, allowing suppliers or wholesalers to keep track of their products' lifecycle and storage, cut the costs and achieve more dependable predictability.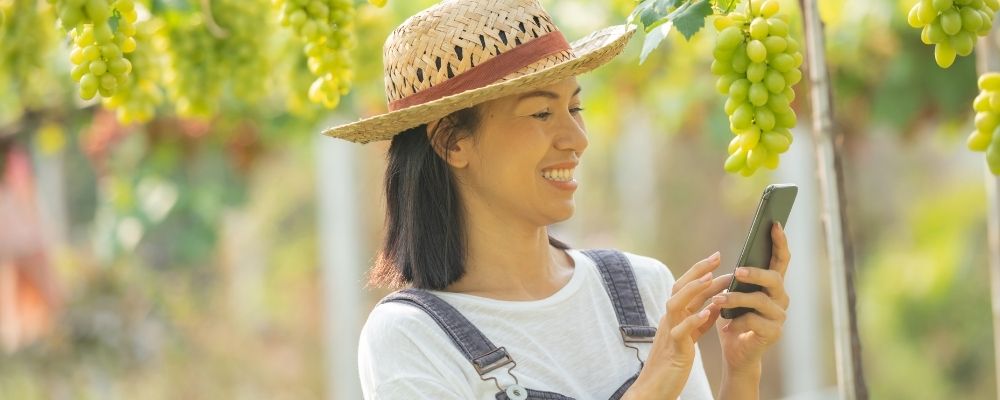 Agrifood supply chain traceability for consumers
Complete traceability of agriculture supply chains also brings excellent value to consumers who want to receive all the data about products they select with a huge passion for healthy living and life quality control.
As organic foods have become more and more popular, the demand for wholesome, high-quality products contributes to a better knowledge of what consumers prefer to buy and include in their everyday nutrition.
These days the quality, purity, and safety of fresh produce are vital. Therefore consumers are so attentive to the agri-food supply chains. Consequently, this demand encourages agricultural enterprises to employ agriculture supply chain management software that will help to satisfy consumers' criteria.

As a result, agriculture supply chain traceability creates a win-win situation for both agricultural companies and consumers as they can achieve their primary goals for the benefit of each other. Air cargo digitalization in times of covid-19 – read in the article.
Thus, the transparency of the agriculture food supply chain helps companies take total control over the production and provide pure and fresh produce that enhances brand reputation and becomes consumers' consistent choice, overcoming the competition.
Meanwhile, consumers can enjoy ethical brands that allow them to gather all the essential information about a particular product and make sure it matches the declared quality.
Opt for agriculture supply chain digitalization
Profound management, enhanced control, efficient inspections, fully optimized agri-inputs, and data-based strategies are just a few advantages of implementing a traceable supply chain in agriculture.
A refined agriculture supply chain management with the help of modern software promotes better production, processing, and logistics, lowers security issues, cuts expenses, provides great insights, and more.
Additionally, by switching the supply chain of agricultural products to a fully traceable and technology-backed solution, farmers, wholesalers & suppliers, retailers, and final consumers get plenty of game-changing benefits in the entire agri-food industry.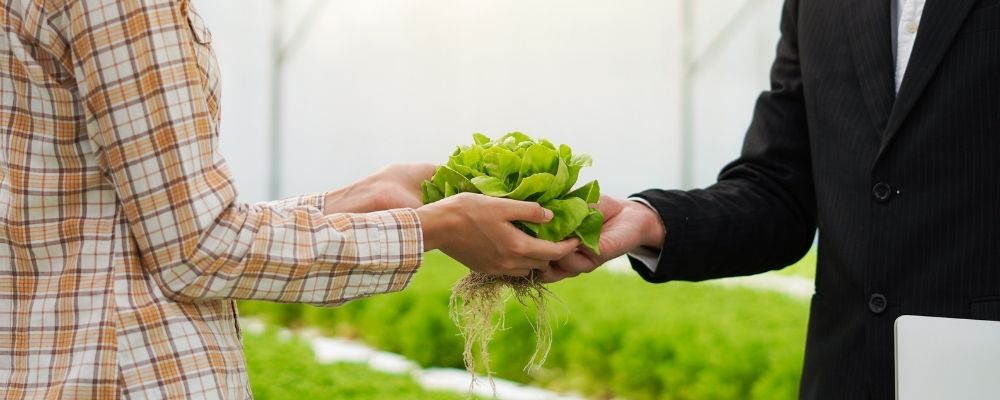 All in all, bringing the existing agriculture food supply chain to a new level is an intensive process requiring specialized skills. Coreteka has immense software development expertise and can easily handle any agriculture supply chain management software that meets your demand.
Also you can read interesting article about Agri food technology.
If you are interested in agriculture supply chain management software or any other software for logistics, retail & agrifood, contact us!