November 24, 2021
What is Agri-Food Technology?

Although agri-foodtech was considered a risky and experimental subset of agriculture some time ago, for now, it is an independent industry that is continually expanding. Agri-food technology is a separate universe of robust venture capitals and exciting startups that strive for game-changing adjustments in the entire world of food and agriculture, also known as agrifood.
This guide will explain the power and importance of agri-food technology, providing all the definitions you need to dive into the topic of foodtech, agritech, and agricultural technology in general. We will also highlight some categories of agri-foodtech startups for you to understand the agri-food industry sufficiently.
Important terms within the agri-food technology
The agri-foodtech is an innovation, which means it is much more profound than foodtech and agtech individually, affecting the entire food supply chain ecosystem. But let's keep things clear.
Foodtech or food science technology is a specialized sector for technological advancement of such essential processes as producing, delivering, and enjoying food. Foodtech covers functional foods, medical foods, and nutraceuticals necessary for consumers' health and wellbeing.
Agtech or agritech is a set of advanced scientific techniques utilized to refine the quality of products, protect crops from diseases and pests, and boost farming efficiency. Agritech implies using technology innovations like drones, appropriate data analysis & processing apps, field sensors, and more. Moreover, agtech covers classical, marker-assisted and new breeding technologies. Digitalization has led to an evolution in agriculture operations. So, make sure to look through our guide to e-agriculture and precision farming.
The role of agri-foodtech in the food and agriculture system
As far as the agri-food sector directly affects such essentials as the amount of food on the planet, the percentage of carbon emissions and the success of supply chain processes, digitalization and keeping up with innovations are paramount for the industry to meet the constantly increasing demands.
Currently, the growing worldwide population, climate change, limited land & water resources, exacerbation of chronic diseases, severe problems with consumers' health, an immense amount of food waste, and other pressures make agri-foodtech not a choice but a necessity to fight issues of the agri-food industry.
Moreover, although individual entrepreneurs and businesses are used to dividing food and agriculture and perceiving foodtech and agritech separately, the correct utilization of agri-foodtech is the optimal solution to improve the food and agriculture system as a whole and create a more sustainable future. We described examples of sustainability in business in our blog post.
Agri-foodtech as the best solution to improve the agri-food industry
Modern consumers don't want to buy a pig in a poke, and therefore they need complete information on the products they choose. Thus, the increased awareness requires details on the supply chain milestones to ensure the quality and freshness of products from the farm to the fork.
Agri-food technology aims to improve the entire food and agriculture sector by providing better transparency and establishing clear communication with consumers. The agri-foodtech also helps enhance crop raising and harvesting, fine-tune food and non-food processing, regulate food safety and quality, improve products logistics, warehousing & retail, positively affect the foodservice, and even more.
Additionally, agricultural technology provides a more agile and sustainable way of managing sophisticated agri-food industry processes and offers several benefits to businesses, consumers, and the environment.
Categories of agri-food technology startups
The agrifood technology attracts a diversity of startups intending to make an impact and impress their customers. The power and innovation of agrifood tech allow companies to come up with premier products, services & solutions that enhance the industry of agri-food.

#1 Biomaterials and bioenergy startups
The agri-foodtech startups related to the niche of bioenergy and biomaterials encompass agricultural products for non-food extraction and processing, cannabis pharmaceuticals, and feedstock. Such startups usually have specialized facilities for product manufacturing and processing, and therefore bioenergy and biomaterials companies are capital-intensive businesses.
#2 Agricultural biotechnology startups
Agri-food technology startups from the agricultural biotechnology category represent a considerable sector specializing in seeds, pesticides, fertilizers, and other essential agricultural products. Modern companies strive for sustainability and aim to find and embrace new, advanced capabilities to upgrade gene editing & plant breeding, move forward in microbiome research, and more.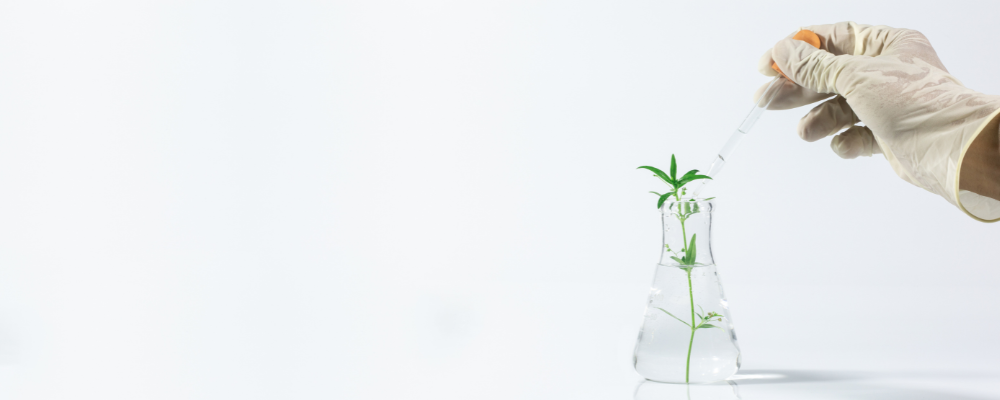 #3 Developing agribusiness marketplaces startups
The thing is that personal meetings and email or phone conversations represent a common way of buying and selling agricultural products. However, such a trade limits suppliers and farmers and the prices they can establish.
The agricultural technology startups related to the niche of agribusiness marketplaces aspire to change this tendency and provide farmers and suppliers with advanced opportunities for selling various agri goods. The companies create top-notch solutions that help retailers & farmers expand their client base through buying and selling their products online.
#4 Farm management software and IoT startups
As solid agricultural manufacturing requires professional equipment and tools, agrifood tech companies specializing in developing premier farm management software and solutions for sensing and IoT are in high demand. These startups provide ample opportunities for the agri-food sector, allowing enterprises to get better data insights and improve decision-making.
#5 Farm robotics and equipment startups
This category of agri-foodtech startups includes companies that produce innovative on-farm machinery and enhance farmers' workflow by automating multiple processes with the help of system automation and AI. Farm robotics, mechanization, and specialized equipment companies are game-changing for the entire industry of farming. Learn more about business process automation examples for the growth of your business on our blog.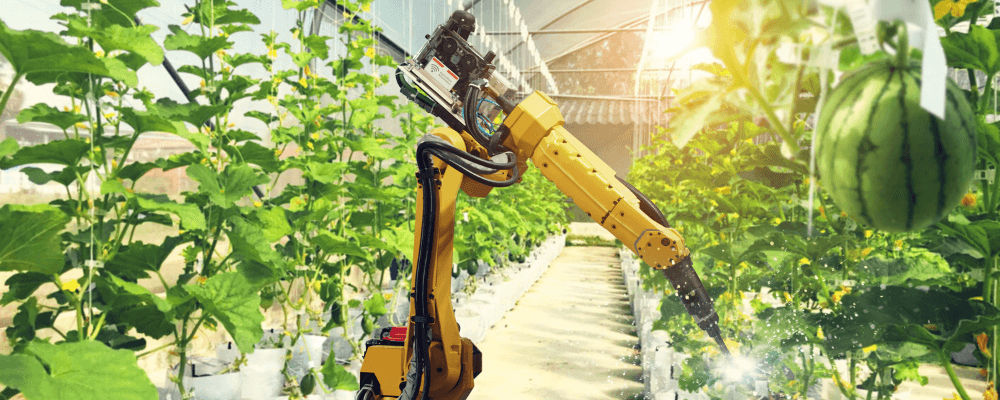 #6 Online grocery startups
Agri-food technology startups of the e-grocery niche do their best to simplify grocery shopping and provide consumers from all over the world with an extended assortment of goods to purchase.
Online farmers' markets with fresh produce, branded foods, online stores selling unprocessed and processed products directly to the consumers, and e-shops offering food and beverage represent this category of agricultural technology companies.
#7 Midstream technologies startups
The steadily growing consumer awareness and the demand for complete supply chain traceability requires innovative solutions for advanced food tracking to access the details on product origin, manufacturing and processing essentials, storage conditions, transportation and distributing, etc.
Thus, agri-foodtech companies from the agri-food sector of midstream technologies develop particular software for logistics tracking, product shelf life examination, food processing & testing, and more.
#8 Innovative foods technology startups
The category of innovative foods encompasses startups that develop progressive solutions for serving consumers with desired products rich in protein. These agri-food technology companies understand the meat industry's impact and seek alternative ways of producing protein-rich goods.
They offer new ingredients and valuable supplements to boost nutrition, providing cultured fish & meat, protein bars, and even special burgers made from vegetable raw materials.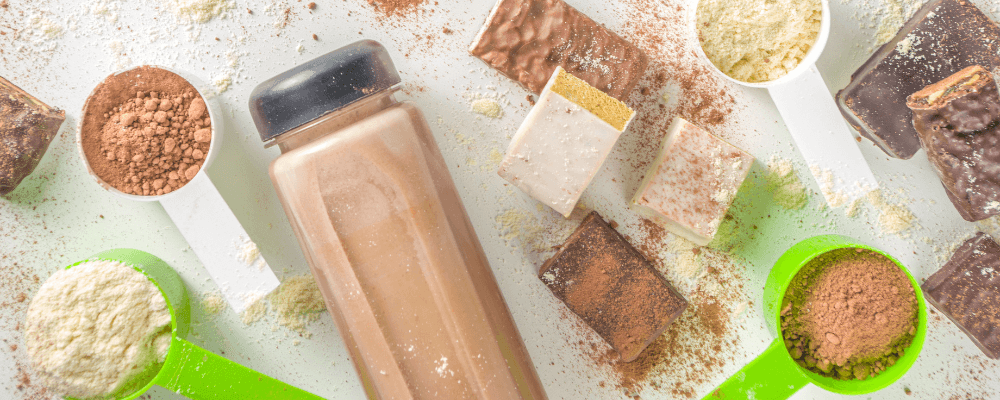 #9 Home cooking technologies startups
Modern consumers want complete control over their everyday living, so they require fully traceable foods and profound solutions for cooking dishes at home. Check our blog post to learn more about traceability trends in the supply chain for vegetables and fruits. Therefore, agri-foodtech startups related to home & cooking technology provide smart appliances for home cooking and develop innovative technologies for seamless baking, food testing, and balanced nutrition.
#10 New farming systems startups
The depletion of natural resources is a severe problem of our reality, and therefore we need innovation to advance the food production industry without harming nature.
The new farming systems' category of agrifood tech companies includes startups that suggest alternative and more sustainable ways of producing foods and ingredients. Thus, some resource-consuming ingredients can be replaced with algae, while fresh produce can be grown in well-equipped indoor farms like greenhouses.
#11 Developing online restaurants and restaurant marketplaces startups
Restaurants with broad food delivery options, online restaurants with a special menu that perfectly suits customers' needs, and revolutionary restaurant marketplaces selling food from diverse suppliers create another category of agri-food technology startups.
Such companies provide consumers precisely with what they want, offering ready-to-eat meals suitable for a particular diet or lifestyle and serving a tremendous variety of meal kits with the finest ingredients to enjoy fast cooking at home.

​​Climate change, poor quality & insecurity of food, growth of population, and plenty of other factors make consumers, businesses and investors worldwide feel discouraged and seek innovation to resolve the emerging problems. The agri-foodtech brings that aspired innovation to the mass allowing us to take advantage of the food and agriculture industry as a single unit and improve the agri-food sector.
A range of startups promote their ideas of wise food consumption, farming processes automatization, intelligent crop cultivation & harvesting, alternative concepts of balanced nutrition, and more. Such initiatives related to agri-food technology aim to make the industry of agri-food far more efficient and in-demand and, at the same time, take care of the environment.
Coreteka is a responsible agri-food technology company delivering high-end software for your agri-food needs. We always strive for your business success and guarantee the best quality and reliability of the provided solutions.
If you want to enhance your agriculture business with innovative agricultural technology, contact us!