September 18, 2023
Top 5 Super App Examples and the Features Making Them Unique

With the increasing use of mobile devices, the market is burgeoning. Simultaneously, users crave convenient and feature-rich solutions that would save their time and their devices' memory. This laid the foundation for the advent of super apps, all-in-one tools offering a vast range of functions within a single platform.
Super apps empower users to access diverse services without downloading them to their devices and switching between numerous applications. To dive deeper into this topic, we recommend you read another article on our blog. It explains why supper apps are unique solutions for users and businesses.
A confident super app market growth confirms the power of such solutions in both B2B and B2C sectors. In 2022, the market size was estimated at $58.6 billion globally, while it's expected to make $722.4 billion by 2032.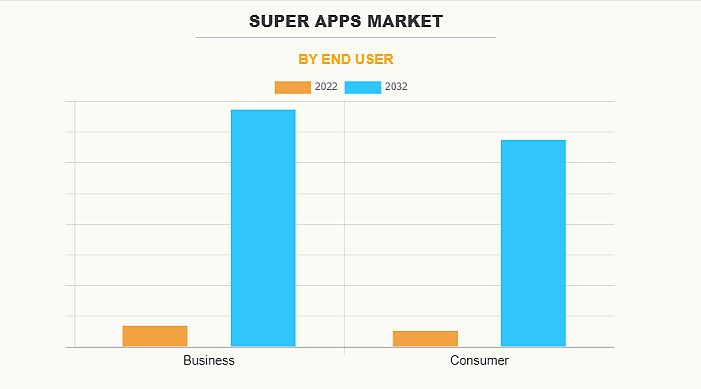 Noteworthy, the business segment accounts for a larger share of the super app market.
Let's discuss the most remarkable super apps, identify their pivotal features, and explore the core success factors of their development.
What is a super app?
Let's look closer at the super apps concept, exploring which characteristics make them so special.
As we already noted, a Super App offers multiple services and features united in one platform, aiming to meet a vast array of users' needs and simplify their digital experiences. Unlike standalone apps that focus on specific functions (e.g., ride-sharing or food delivery), Super Apps integrate diverse services like messaging, e-commerce, payments, entertainment, travel booking, and more.
The fundamental characteristics of Super Apps encompass the following:
Multiple services. Super Apps ultimately satisfy users' daily needs, becoming their one-stop destination. The applications cover transportation, food delivery, shopping, banking, social networking, just to name a few.
Seamless integration. The services within a Super App integrate effortlessly, enabling users to switch between functions without exiting the app.
Cross-promotion. Super Apps leverage their ecosystem to cross-promote services, increasing user engagement and loyalty.
Payment solutions. Many Super Apps for Android and iOS include digital wallet and payment features, enabling users to make transactions and pay within the app.
Personalization. The apps often leverage data analytics and AI to personalize content and recommendations.
Expanding ecosystem. Super Apps continuously expand their features through partnerships, acquisitions, and in-house development.
Prominent examples of Super Apps include Uber Super App for travel, PayPal Super App for e-commerce, Baz Super App for all kinds of shopping, and more.

These and other apps have transformed the way people interact with digital services, delivering unparalleled convenience and shaping the future of the mobile app landscape. Super Apps are seen as a powerful business model because they create sticky user experiences and open various monetization opportunities.
Top super app examples
We suggest our own selection of successful super apps and explain the core features that make them stand out.
WeChat – multi-purpose service for messaging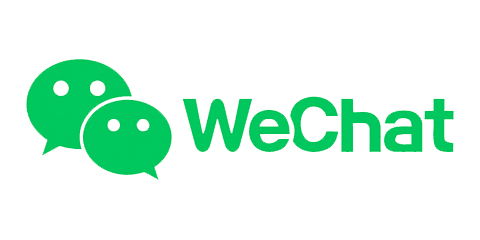 WeChat is a Chinese multi-purpose service for messaging, social media, and mobile payment. The app's uniqueness stems from its all-encompassing ecosystem and a wealth of features that make it an indispensable part of daily life for millions of users in China and beyond.
Here are some primary features of WeChat:
Messaging. WeChat started as a messaging tool and remains a comprehensive means of communication. It offers text messaging, voice and video calls, group chats, and multimedia sharing.
Social networking. Users can post updates, follow others, and interact with content on their personalized feeds, akin to a social media platform.
Mini programs. These lightweight apps within WeChat deliver various functionalities, from shopping and gaming to utility tools.
Mobile payments. WeChat Pay allows users to make in-store and online payments, transfer money, pay bills, and more.
Official accounts. Brands and businesses can create official accounts on WeChat to engage with customers, provide customer service, and share content.
E-commerce. WeChat offers an extensive e-commerce platform for shopping and purchases directly through the app.
WeChat wallet. Beyond payments, the tool supports financial services like wealth management, insurance, and even doctor appointments.
Ride-hailing. Users can book rides through services like Didi (China's Uber equivalent) directly within WeChat.
Travel booking. Flight and train bookings, hotel reservations, and travel information are all accessible within the app.
Utilities. It includes tools like a QR code scanner, a language translator, and a feature-rich calendar.
Entertainment. WeChat offers a wide range of content, including games, articles, videos, and music.
AI integration. It incorporates AI-driven features such as voice commands, chatbots, and personalized content recommendations.
Bolt – ride-hailing services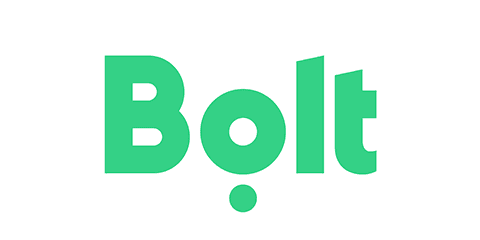 Bolt, formerly known as Taxify, is a super app that originated in Estonia and has expanded across the globe, particularly in Europe and Africa. Initially known for its ride-hailing services, it now has grown into a multi-purpose platform, embracing various features that raise it to the level of a super app.
The core features that make Bolt stand out include the following:
Ride-hailing. Bolt's core service is ride-sharing, allowing users to book rides with licensed drivers in numerous cities.
In-app calling. The newest feature allows drivers and riders to interact without additional fees via mobile internet.
Micromobility. Bolt has embraced the segment of electric scooters and bicycles for short-distance urban transportation.
Food delivery. Similar to other super apps, Bolt offers food delivery services, letting users order meals from local restaurants within the app.
Courier services. Users can request courier services to send packages or documents, broadening the app's utility for business and personal use.
Payments. Bolt provides a digital wallet for in-app payments, making it easier to pay for rides, food, and other services.
Safety features. The app includes safety features such as sharing ride details with contacts and an SOS button for emergency assistance.
Driver services. The tool offers a platform for drivers to find job opportunities, including ride-hailing and delivery services.
Rental services. Users can rent cars through Bolt, providing flexibility for longer trips.
In-app ratings. The app allows rating drivers and services, ensuring quality control and transparency.
Eco-friendly initiatives. Bolt emphasizes its commitment to sustainability by offering carbon-neutral rides and promoting greener transportation.
Revolut – fintech super app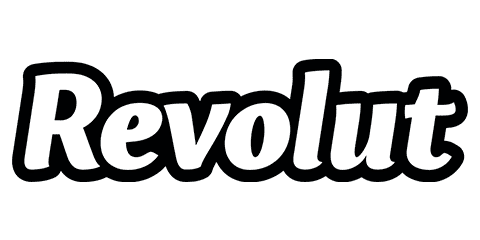 Revolut is a fintech super app that originated in the United Kingdom and has spread worldwide. It stands out for its innovative financial services, and a comprehensive array of fintech features that redefine banking and personal finance management.
Revolut's remarkable features include
Multi-currency accounts. Users can hold and exchange multiple currencies at real exchange rates.
Money management: The app provides insights into spending habits, categorizes transactions, and sets monthly budgets.
Cryptocurrency support. Users can buy, hold, and exchange cryptocurrencies within the app, broadening investment options.
Trading. The app offers commission-free stock trading, enabling users to invest in various global markets.
Insurance. Revolut includes various insurance products, including travel and device insurance.
Business accounts. Separate business accounts and cards are available for freelancers and businesses.
Mobile payments. Revolut supports Apple Pay and Google Pay for convenient contactless payments.
Budgeting and analytics. Users can track expenses, set financial goals, and receive spending analytics and alerts.
Concierge services. Premium users receive access to concierge services for travel and lifestyle needs.
Metal cards. Premium users obtain exclusive metal debit cards with added benefits.
Disposable virtual cards. Enhanced security features with disposable virtual cards for online transactions.
N26 – fintech supper app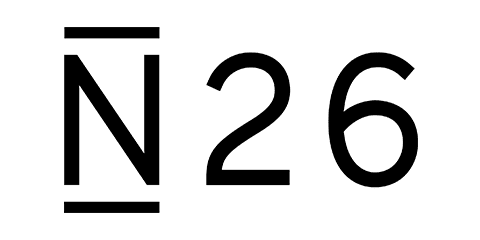 N26, a product by a German fintech company, has emerged as a notable super app in the financial industry, known for its sleek design and user-friendly approach. It offers abundant functionality that simplifies banking and personal finance management.
The outstanding features of this super app include
Mobile banking. N26 provides users with a full-fledged mobile bank account, including a Mastercard debit card, making it a one-stop solution for everyday banking needs.
Multi-currency accounts. Users can hold multiple currencies in their accounts, conducting international transactions and currency exchange without hidden fees.
Savings accounts. N26 offers savings accounts with competitive interest rates.
Investments. The app allows users to invest in various portfolios and ETFs.
Budgeting and analytics. N26 helps users track their spending and set budgets and provides insights into their financial habits.
Mobile payments. Seamless integration with Google Pay and Apple Pay.
Overdraft protection. Users can exceed the amount of money in their accounts to a certain extent when they need it.
Insurance. The service offers various insurance products, such as travel and device insurance, directly from the app.
Cryptocurrency trading. N26 empowers users to buy, retain, and sell cryptocurrencies within the app.
Shared spaces. Customers can create shared accounts with friends or family for group expenses or saving goals.
Contactless payments. The app supports digital payments.
Security. N26 employs state-of-the-art security measures, including fingerprint or facial recognition, to ensure account safety.
Premium cards. Premium account holders receive exclusive cards with additional benefits.
Privat24 – financial services app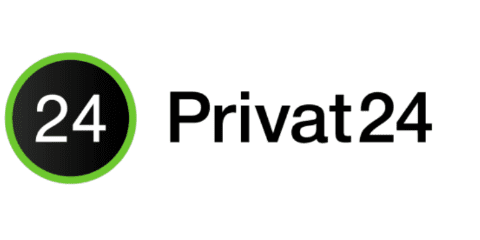 Privat24, a banking and financial services app in Ukraine, is recognized for its comprehensive range of features covering a breadth of financial needs. Developed by PrivatBank, it has gained immense popularity for combining traditional banking and innovative solutions in a convenient manner.
Here are the essential features of the Privat24 app:
Banking services. Privat24 serves as a comprehensive mobile bank, enabling users to manage accounts, check balances, and conduct transactions.
Multi-currency accounts. Customers can hold multiple currencies in their accounts and make international transactions.
Payments and transfers. The service offers an array of payment options, including bill payments, mobile top-ups, and peer-to-peer transfers.
Card management. Users can block or unblock cards, set spending limits, and view transaction history.
Digital wallet. Privat24 includes a digital wallet for contactless payments and in-app purchases.
Loans and credit. Customers can apply for loans and credit cards directly through the app.
Investment options. The app provides access to investment products, including government bonds and mutual funds.
Savings and deposits. Users can open savings accounts and term deposits.
Currency exchange. Privat24 offers competitive currency exchange rates for international travelers and businesses.
Insurance. Users can purchase insurance policies, including travel, car, health insurance, and more.
ATM and branch locator. The app helps users find nearby ATMs and bank branches.
Bill splitting. This feature makes it easier for friends to share expenses.
Analytics and budgeting. Users can track their spending, set budgets, and receive financial insights.
Secure authentication. Privat24 ensures security through PINs, biometric authentication, and one-time passwords.
Travels. The app allows users to buy train tickets and pay for public transport fares.
If you're interested in transportation and urban mobility, explore a comparison of Uber-like solutions in our blog article.
Super App features: A snapshot
Here is a brief summary of the listed Super Apps features that illustrate the diversity of areas these services can cover.
| | | | | | | | | | | | | |
| --- | --- | --- | --- | --- | --- | --- | --- | --- | --- | --- | --- | --- |
| | Mobile Banking / Payments | Multi-currency operations | Secure authentication | Travel / Booking | Investment / Trading | Loans / Credit | Insurance | Ride-hailing | Delivery | Shopping | Entertainment | Networking |
| WeChat | + | | + | + | | | + | + | | + | + | + |
| Bolt | + | | + | | | | | + | + | | | + |
| Revolut | + | + | + | + | + | | + | | | | | |
| N26 | + | + | + | | + | + | + | | | | | |
| Privat24 | + | + | + | + | + | + | + | | | | | |
Primary success factors in the super apps development
Once we have analyzed several prominent super apps, let's identify which factors led to their success. Ultimately, these would be the factors worth considering when building your own multi-purpose applications.
Innovation
Innovation is at the heart of any successful super app. To break through the competition, developers must continually introduce new features and services that cater to evolving user needs. Innovation extends beyond functionality and encompasses user experience, design, and technology. Super apps that embrace emerging technologies like AI, blockchain, and IoT can gain a significant edge. Additionally, fostering a culture of innovation within the development team and keeping up with the market trends is vital for continued success.
Market strategy
Building a super app is only the first step, while effective marketing is what paves your way to customers. A carefully crafted marketing strategy should focus on user acquisition, retention, and engagement. It should leverage various channels, including social media, content marketing, app store optimization, and partnerships. User education and onboarding are also crucial components, as consumers need to understand the app's value and how to use it effectively. Furthermore, user feedback and data-driven insights should underpin marketing efforts, shaping your channel mix, communication style, and main messages.

Customer-focused approach
Your business and marketing strategies should stem from your target audience and their needs. A customer-centered approach is possible to implement only by maintaining continual dialog with your clientele. Your projected app should prioritize user convenience, satisfaction, and trust. This means designing a user-friendly interface, optimizing performance, and ensuring data security and privacy. Furthermore, your app should keep evolving with the environment, embracing new features and extending its offerings. Go further and try to anticipate users' needs they are still unaware of. continuous consumer research and feedback loops are essential for revealing potential development opportunities. Simultaneously, do not neglect personalized experiences, competent support, and tailored recommendations. Super apps that cherish consumers are likely to get loyalty and word-of-mouth recommendations.
Where to find super app developers?
If you wish for a smooth process, predictable expenses, and a result that would meet or exceed expectations, then the optimal way is to partner with a reputable software development company. Coreteka has over 7 years of experience in creating mobile and web apps for iOS and Android.
Our vast knowledge in UI and UX design empowers us to craft unique and convenient solutions that match customer needs. With users in mind, our team creates transcending digital experiences that address the most complex business challenges.
You can enjoy Coreteka's services in two formats:
Outsourcing. Under this cooperation model, we take care of the entire project, including market research, business analysis, project management, and feature development.
Dedicated team. This approach implies renting a team of specialists for your project completion, with project management being performed from your side.
Are you unsure what model can suit your goals and requirements best? Explore the difference between the outsourcing and dedicated team cooperation terms in our article.
Whatever way you choose, rest assured that your undertaking will be implemented by qualified specialists who know how to maximize your results.
An afterthought
The Super App market is expanding, which tempts numerous entrepreneurs to jump into this promising segment. Indeed, those who enter the market early have better chances to get on their prospects' radars.
Our list of stellar super app examples aims to show you the abundance of opportunities and urge you to invent new and unique feature sets. The outlined success factors in super app development will lighten up your business path.
You can get further help on your way toward super app development with IT professionals from Coreteka. We will treat your project comprehensively, analyzing your goals and optimizing outcomes. Contact us to discuss your tasks, and we'll help you create a tech solution of any complexity level.