November 17, 2021
Mobile App Design Trends of 2021

The splendid world of design never stands still, and therefore mobile app design trends are changing from year to year. Nowadays, websites, progressive web apps, mobile applications, and other essentials directly depend on the selected design approaches. Moreover, it becomes easier to develop a progressive web app.
It means that companies striving for growth and success have no time to wait, and keeping up with the best design trends is not a choice but a necessity to stand out and strengthen the brand. This guide highlights the top UI mobile app design trends of 2021.
Although each business niche has some special requirements on UX mobile app design approaches to implement, this variety will surely help you pick a suitable option for your particular project.
Face ID technology for advanced interaction
The mind-blowing innovation of Face ID technology has dramatically altered the way people utilize applications and devices. The use of fingerprints and Face ID mobile app design trends to unlock the device, confirm an action, access the app, whatever, allows to completely forget about the need to set various passwords that are sometimes genuinely unsafe and ineffective.
Although Touch ID technology with fingerprints has brought a considerable upgrade to the entire mobile design industry, Face ID is a far more enlightened solution. It enables designers to enhance the application design and help users stay confident in the security of their devices.
Content-first layouts to improve content intake
The app design tendencies of previous years gave way to the latest web application development trends of 2021. Therefore, the current market stands for simplicity and superior accessibility requiring simplistic layouts with a direct focus on the content. Thus, the neutrality of the mobile app interface now matters a lot.
The neutral interface is significant among all mobile app design trends as it aims to provide a new, comprehensive experience related to content perception. Although producing a neutral interface can be challenging for designers, such a trend in application design helps prevent distraction and drive precise consumers' attention.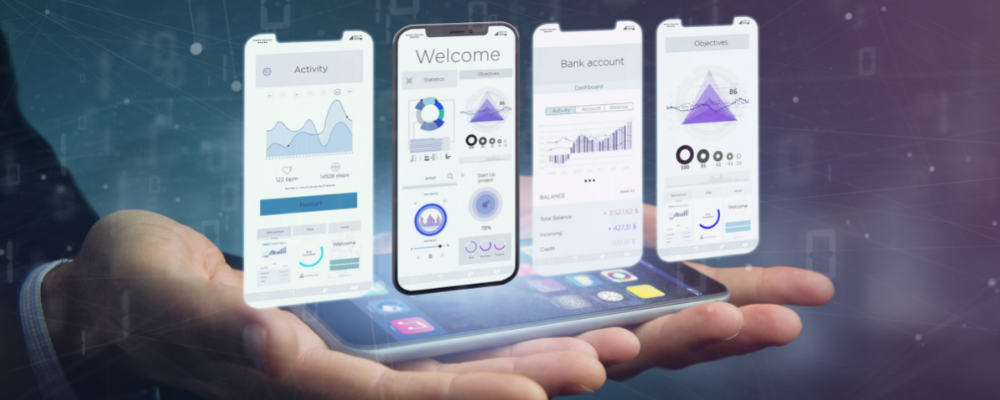 Animation and videos for progressive marketing strategy
Opting for motion in application design means you are ready to move forward and achieve new goals by promoting your app, driving more leads, increasing conversions and sales, improving brand loyalty, and even more. Therefore, if you understand the importance of videos and advanced animation in your entire marketing strategy, you indeed have great opportunities for success.
Modern mobile app design trends are all about the dynamic environment that can't stand boredom and monotony. Thus, by enhancing your application interface with dynamic visuals and videos, you can significantly improve the way your content impacts your audience.
Serif fonts to sharpen text visualization
The use of Hermann, Linotype Didot, Recoleta, and other serif fonts also belongs to mobile app design trends 2021. Such fonts assist in enriching text visualization, making messages you convey look far more remarkable and memorable.
Serif fonts are distinguished by their exceptional elegance and clarity, and so your text has superb readability and ensures an excellent user experience. Remember that matching fonts and UX come as the key to the professional, well-designed applications that compel. If you still wonder what's the difference between user experience and user interface, make sure to check our "What is UI/UX" blog post.
In-app gestures for enhanced user experience
Both iOS and Android smartphones now prioritize space and therefore have swipes instead of regular visual buttons that are outdated. For this reason, the latest app design trends lead to using gestures when working with the applications.
Thus, by enabling in-app gestures, you can significantly enhance the user experience as such a feature allows users to tap, swipe, play with rotations, explore the touch functions of the screen, etc. Mobile app design trends related to gestures aim to provide more comfort and help users grasp the application seamlessly.
Transparency to emphasize the depth of design
Successful and effective mobile application design is a well-balanced set of elements that reflect the depth of the idea and fully reveal the selected concept. Here transparency is the key that allows keeping the necessary balance. Therefore, using transparent elements in your application design strategy is a winning option.
Moreover, by enhancing your app design with transparent elements, you place all the accents correctly and drive user attention, making your entire design look coherent and engaging. Mobile app design trends related to the utilization of transparent elements also provide more space for creativity and imagination.
Chatbots for streamlined communication with clientele
The combination of conversational design and chatbots provides an exceptional opportunity to set and fine-tune uninterrupted communication with your customers and partners. Therefore, when it comes to mobile UI trends of 2021, chatbots are perfect for optimizing your processes related to communication.
If you are a dynamic company with tons of incoming customer requests to process, employing chatbots and the right conversational design is the key to a smooth performance. Such web app design trends can help you improve efficiency, speed up request processing, and increase trust in your company.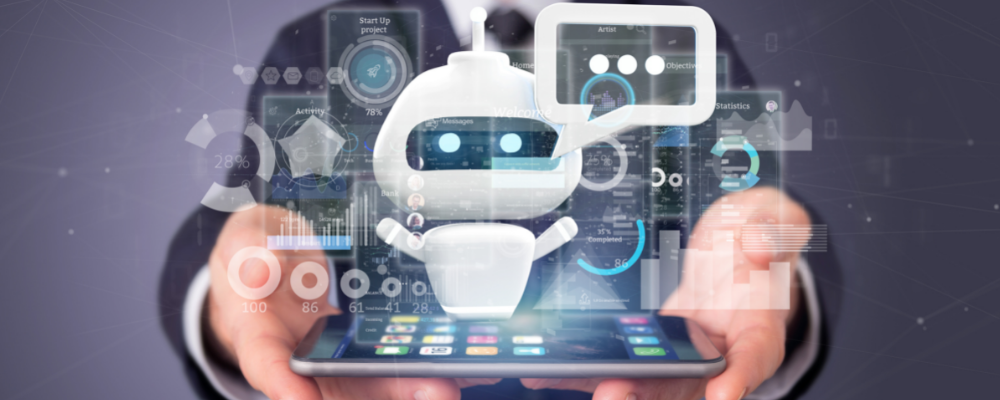 AR technology to boost user engagement
In essence, the sophisticated technology of AR or augmented reality represents a practice of enhancing the physical world with computer-generated input. Designers can use graphics, videos, sounds, and other essentials to intensify the user experience.
Augmented reality in design belongs to the top mobile app design trends of our time. AR technology helps create more effective marketing campaigns, gather unique information about users, capture users' attention, and better promote company services and products.
High-end illustrations for refined brand demonstration
When investigating mobile application design trends of 2021, it is impossible not to mention the importance of top-notch, extravagant illustrations. Proper illustrations can help you identify your company, showcase the features of your brand, highlight the ideas and messages you want to share with the mass, and more.
Nowadays, beautiful and well-designed illustrations can refine landing pages, videos, full-featured websites, and applications and give them a completely new look. Moreover, using a specific style in illustrations can also become your hallmark, helping users recognize your brand among competitors.
Futuristic colors to highlight the design
Although mobile app design trends of using neutral, plain interfaces are in high demand, it doesn't mean you can't brighten up your mobile application ​with catchy futuristic colors. On the contrary, utilizing futuristic colors in your app can help you emphasize essential parts of your design and make it all look captivating and pleasant to users' eyes.
Here, the main thing is to properly balance a calm and almost invisible interface with futuristic colors and avoid overload. This way, you will be able to set the necessary highlights and keep the harmony of the UI design elements. Check UI design patterns for mobile applications to make your interfaces user-friendly.
Dark mode for the ease of use
Some time ago, reducing the screen brightness was almost the only option to conveniently use the phone, laptop, or desktop computer at night or late in the evening. Fortunately, modern mobile app design trends provide more profound solutions. Thus, the current application design offers light and dark interface design themes that differ in text and background color.
Light mode allows your device to display dark text on a white background. Meanwhile, the dark mode stands for displaying white text on the dark background. By enabling the dark mode feature in your application design strategy, you provide users with advanced comfort and increase the usability of your application.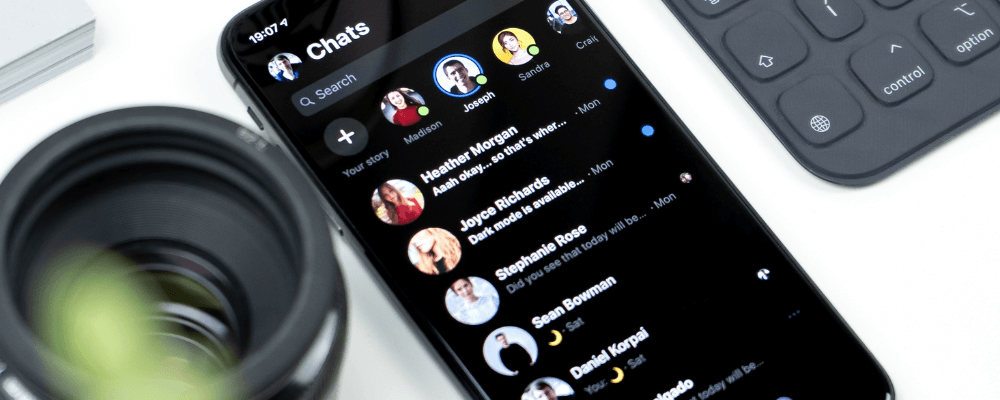 Organic shapes to add style
The correct shape of your design elements directly affects the overall impression of the design, and therefore opting for suitable styles and approaches is crucial.
The latest web application design trends promote organic shapes that help develop accurate and coherent mobile app designs. Organic, rounded shapes make the entire design look easy, unobtrusive, and natural and so you can impress your audience with the simple but stylish application.
Inclusive design options for putting people first
The mobile app design for people with disabilities or inclusive app design refers to significant web app design trends of 2021. Thus, when working on UX/UI, you need to make sure your design is equally easy and accessible for all people.
Consider processing the entire layout, readability, imagery, audio, video, animation, and structure to follow this tendency. Addressing the needs of disabled people with your applications, you support society and showcase your company as an initiative enthusiast.
Sound interactions to ensure profound user experience
Designing mobile apps with voice user interfaces is a hot trend that will continue to develop in the future due to the increased popularity of voice search and such AI-powered technologies as Google Assistant and Siri.
Thus, if you enhance your app with different voice capabilities, you can boost client engagement and drive more leads, which means advanced promotion and refined conversions.
Mobile app design trends represented in this listing are essential for every company to stay up-to-date and develop. Thus, if your mobile applications lack mentioned technologies and functions, it is the right time for a change.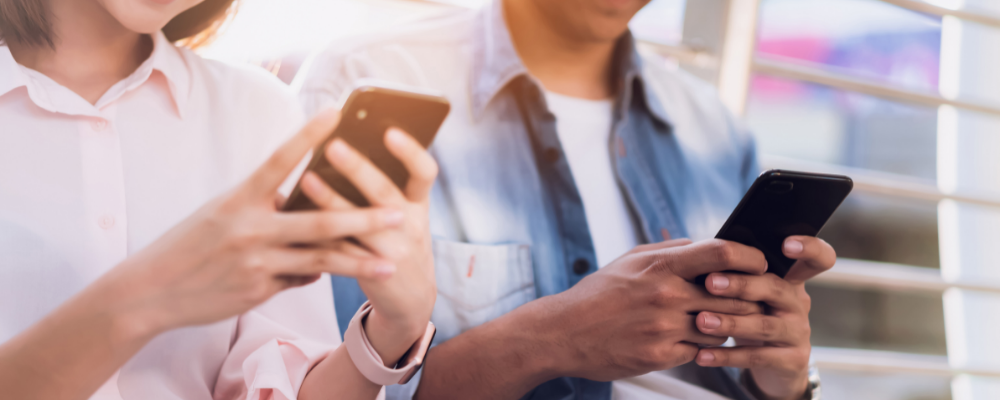 Coreteka is a reliable web development company with a broad service suite. We are ready to assist you with qualified business analysis, project management, QA, support, high-end UX/UI design, mobile app development, website & eCommerce development. The software we deliver always corresponds to the latest industry trends and perfectly meets the requirements of your project.
Also, you can read about how IT staffing solutions can help you to achieve your business goals on our website.
If you are looking for a professional team to develop a mobile application for your business, contact us!