November 03, 2021
Tips for Writing a Web Design RFP

Your business website is a crucial element of your brand image. It represents your company in the digital world, drives traffic, and, ultimately, brings new leads helping to convert them into clients. Therefore, you need to pay precise attention to the process of selecting a dependable web design & development company. Here writing a compelling web design RFP is a significant step to get started.
The thing is that finding a reliable partner to collaborate with takes blood, sweat, and tears, especially if you don't state project outlines, requirements for vendors, your expectations, and other essentials in a specific document named as a request for proposal or RFP. Furthermore, a lack of comprehensive web design RFP means wasted time & resources and setbacks in seeking a qualified specialist.
This step-by-step guide will reveal everything you need to know about RFP for website design and development and provide valuable tips to help you write an impeccable web design proposal that will surely draw the best candidate for your project.
What is an RFP, and what purpose does it serve?
A request for proposal (RFP) is a particular document with a formal bid request for a product or service sent from a specific organization to the list of prospective vendors.
In essence, an RFP proposal helps governmental organizations, companies, and businesses interested in obtaining products or services from vendors to determine project guidelines and parameters, ordain the requirements for vendor responses, and specify essential project details.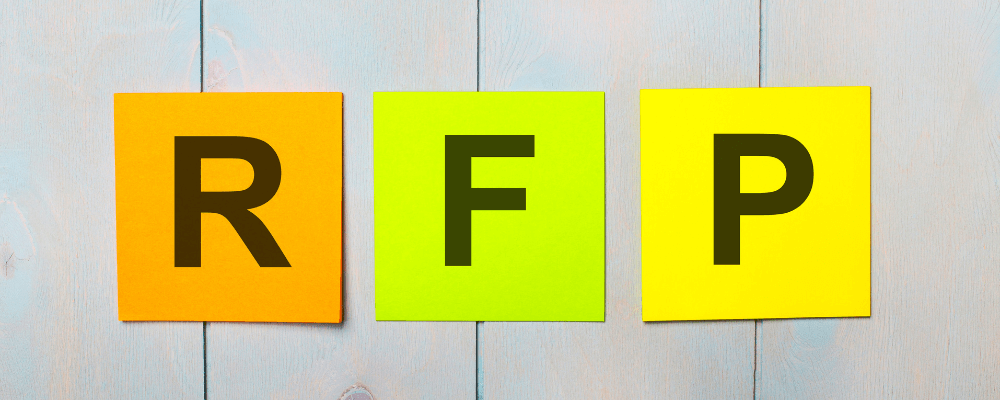 What is a web design RFP?
A web design request for proposal (RFP) is a brief document describing your primary business goals and objectives and stating the necessary scope of work on website design, website redesign, or web development. Therefore, depending on the type of work to be performed on the website, there are web design RFPs, website redesign RFPs, and website development RFPs.
If you need a complex website with advanced functionality or don't have an in-house team to design a modern professional website for your company, looking for a reliable vendor is the best solution. Accordingly, a well-thought-out website design proposal or an RFP for website redesign will help you find a responsive and trustworthy partner to work on your project.
How to write a web design proposal that compels?
A web design RFP, website redesign proposal, website development RFP, or any other request for proposal is the face of your company making the first impression on your potential collaborators. Therefore, using a single web design proposal sample from tons of RFP examples available on the web is not enough to obtain a suitable vendor for your project.
You need to understand the RFP process and learn the ins and outs of composing a state-of-the-art web designing proposal. So follow the easy but efficient tips for writing a website design RFP below.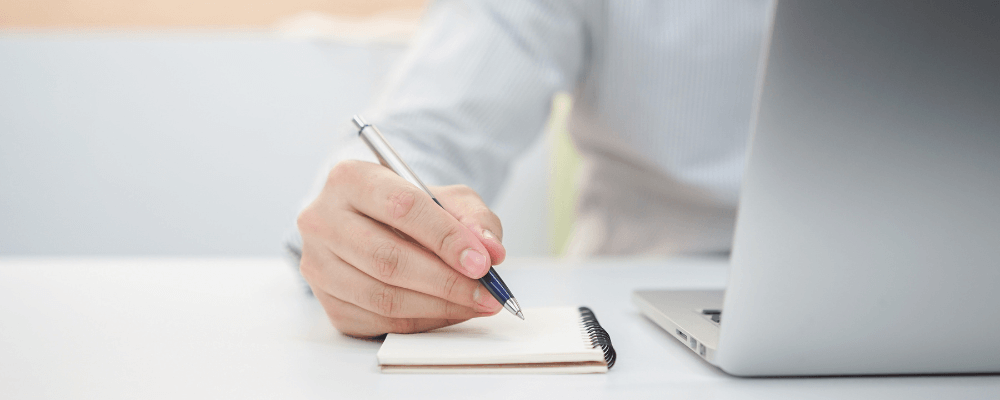 1. Start with the overview of your project
When it comes to writing a web design RFP, it is essential to set the tone of the entire RFP proposal so make sure you introduce your company and specify the reason for your web design request for proposal.
By mentioning your problem and focusing on the job to be done, you provide potential vendors with a space for creativity and imagination. So they can come up with profound solutions and even exceed your expectations.
2. Specify company background
Providing information about the history of your company is also an excellent option for the website design or website redesign RFP. Showcase yourself to a prospective vendor with the help of a brief description of your industry, target audience, buyer persona, company values, and more.
This information can help you get the best match and find an organization that perfectly fits your niche and meets your indicated project requirements.
3. Provide primary project objectives and goals
Although there are some general reasons to design a website, the purpose of a new website design or an existing website redesign may vary depending on the type and size of your business. Thus, you may want to increase conversions, grow sales, improve site navigation, boost user experience, etc.
Therefore, it is essential to state your main goals and objectives and mention the outcome you would like to receive from the selected vendor. Suppose you enrich the RFP for website design and development with exhaustive information on what you expect to obtain. In that case, you are more likely to get the desired results and be satisfied with the collaboration.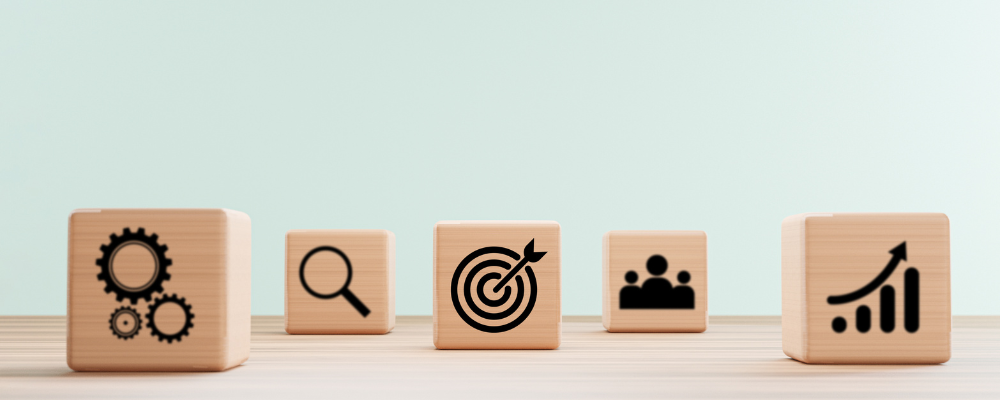 4. Set project requirements and expected results
If you provide clear guidelines on the scope of work, the likelihood of achieving accurate quotes from vendors increases dramatically. Different projects have different deliverables. For example, for a decent website redesign, you may need a UX/UI design specialist, front-end or back-end developer, QA engineer, copywriter, project manager, blog editor, marketer, SEO strategist, etc.
Consequently, when writing your web design RFP, be sure to evaluate the scope, indicate all the tasks, and define the services you want to acquire. It will help you to be honest with your vendor and get more precise time and money estimates. Also read about hackathon ideas for retail.
5. Add a coherent website sitemap
Information architecture and your website sitemap matter a lot when it comes to polishing the user experience. Hence, take your time to organize all the content, provide the number and order of pages you want to include on the site menu, and think about your site navigation schema in general.
The sitemap information mentioned in your web design RFP will help potential vendors understand your site hierarchy and determine the number of custom pages to design for your website.
6. Reckon your project timeline
Diverse website design and development projects require varying timeframes for completion. So make sure the web design RFP, web development RFP, or website redesign RFP you create contains complete information on your project timeline and milestones.
By mentioning the necessary date for your project to go live, you help prospective vendors understand whether they can meet your demand.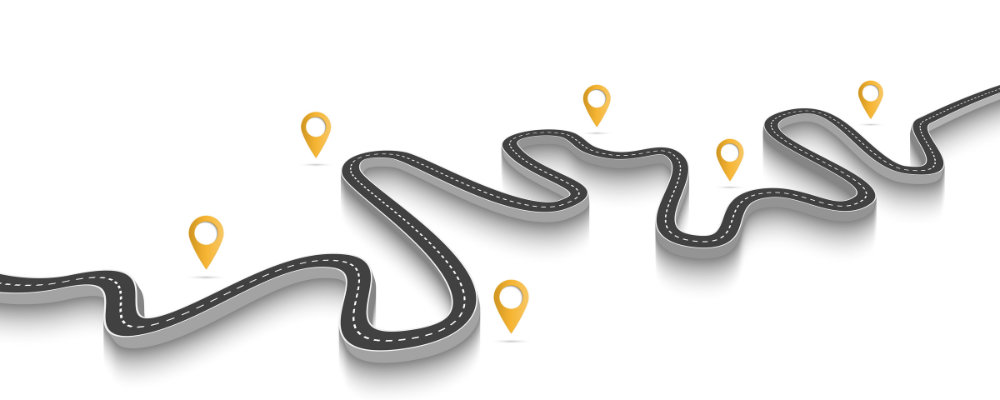 7. Be sure to clarify website functionality
When writing a web design RFP, consider paying attention to the website functionality you want to get as the functional essentials of a website directly affect its price and deadlines. Thus, if you would like to sell products online, specify the integrations, content management system, and payment gateways to implement on the site.
Your RFP for website design and development also should contain information on the preferred programming language, primarily if your project refers to software development, responsive design, accessibility, third-party software integrations, and more. Such details will help vendors to come up with a precise proposal outline for your project.
8. Point out your budget
Transparency is the key to a successful collaboration for both sides. Therefore, there is no reason to hide your budget from potential vendors. On the contrary, by indicating the amount of money you are ready to allocate, you help your vendors respond to your web designing proposal with a solution that will undoubtedly pay off your investment.
Thus, whether it is a web design RFP, a website development RFP, or an RFP for redesign, make sure you include the available budget together with other important project details.
9. Prepare special criteria to choose your vendor
The candidates from the list of prospective vendors may have varied specializations. For example, some vendors are proficient in designing online stores, while others are ace in creating conversion-optimized landing pages, etc. Accordingly, it is essential to introduce the criteria on which you will be making your selection.
Your web design RFP may include particular criteria based on the candidate's portfolio, expertise, past clients' feedback, and more. Just keep in mind that it should be your personalized choice suitable for the needs of your project.
All the tips we provided will certainly help you write accurate and efficient website design RFPs. Do your best to be brief and honest with your vendors, and as a result, you will attain a perfect partner for collaboration.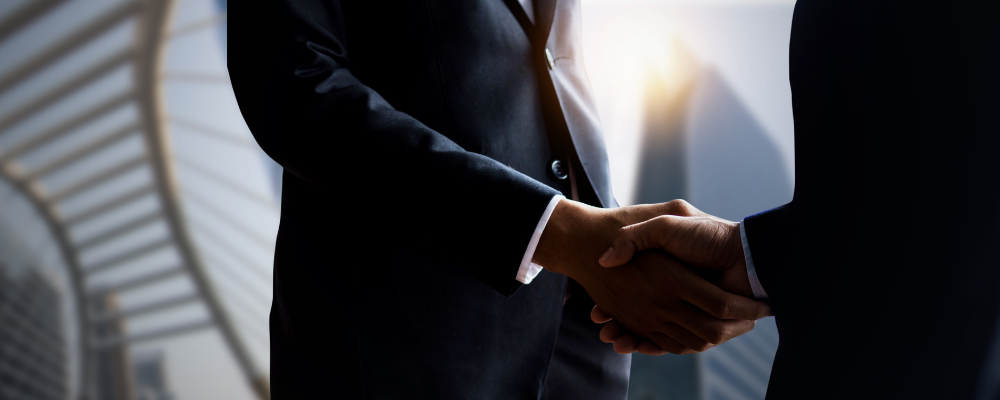 Coreteka is an innovation company specializing in software development, UX/UI design, website and eCommerce development, business analysis, QA, support, and project management.
We possess a stack of technologies and provide a unique approach to every client. Therefore, if you are going to create a request for a proposal to find a vendor for your next project, the Coreteka team is ready to partner up.
Also, you can read about design specifications and constraints on our website.
If you are looking for a dependable partner to design a website for your business, please сontact us!